Surrounded by the vast Lak Lake, Jun village, home to M'nong ethnic group, is a peaceful destination in Buon Ma Thuot, Dak Lak. Coming here, visitors can see typical traditional long houses of E De people, which are served as homestay for foreign visitors, especially backpackers. By this way, visitors eat with the local family and learn many interesting things about daily life of the villagers.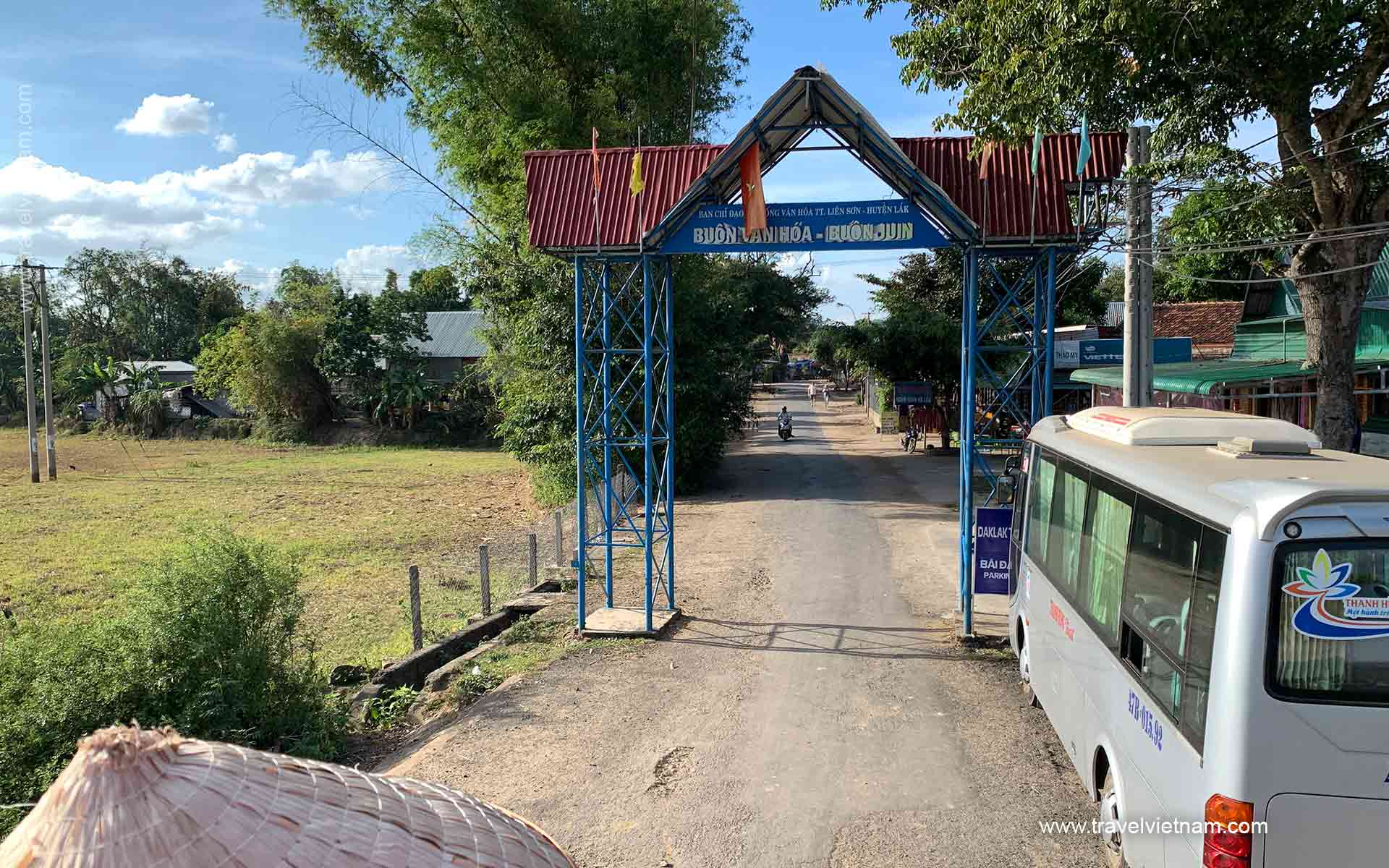 Entering the village, you will see many rudimentary houses, including grocery store selling essential items for visitors such as candies, eggs, drinks ...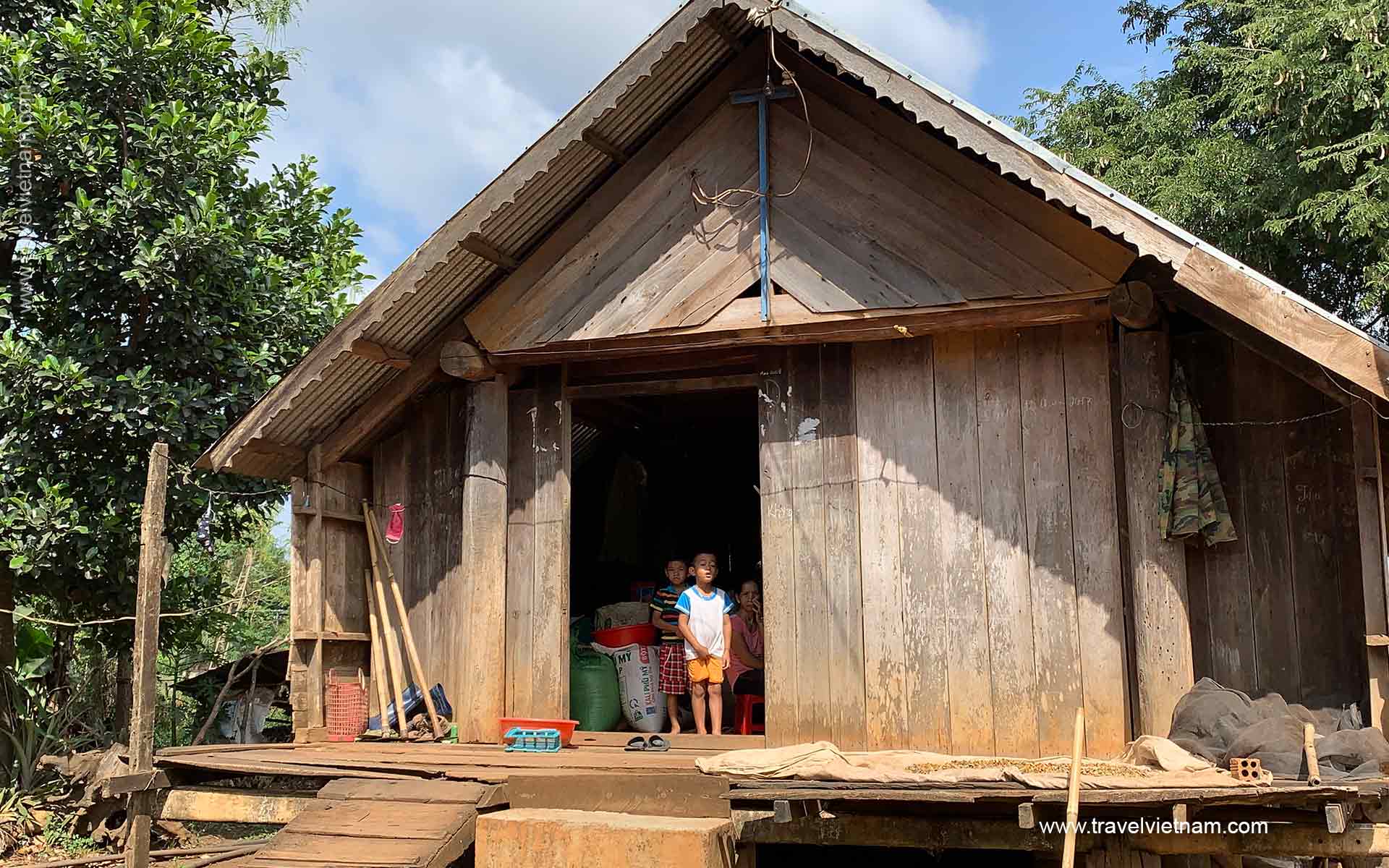 Most of people live on houses on stilts. Down below the stilt house, they let loose animals like pigs, chickens, ducks and dogs. Some houses still have firewood piled up for longer use. The village is so quiet that it mainly attracts tourists who love the peaceful nature.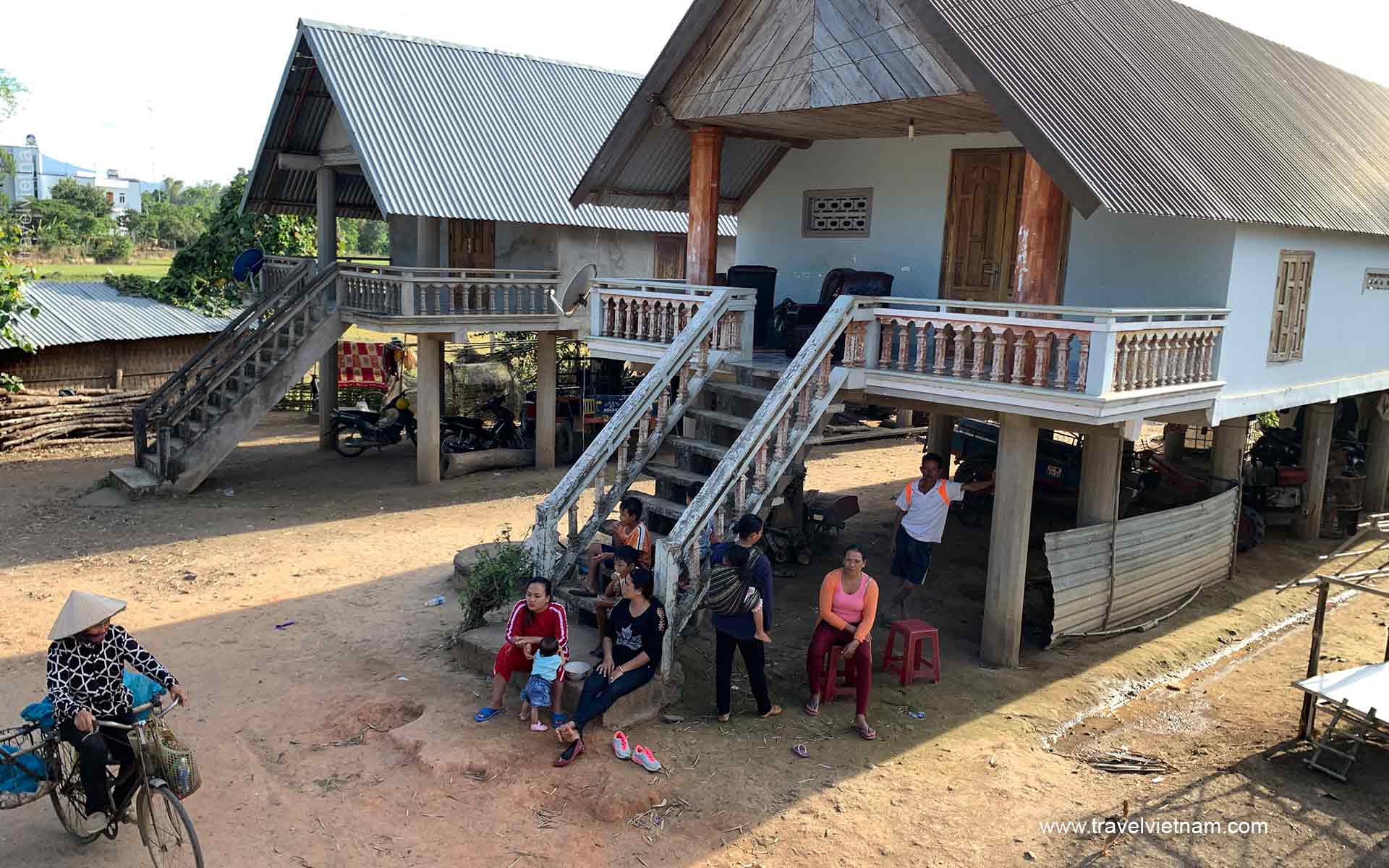 John, an American who has been staying in the village for two days, said: "The scene here is very peaceful, I have turned off all electronic devices, stayed away from technology to fully live in the days in this village. The pictures are the only thing I keep with me. I'll definitely come back here with some friends. "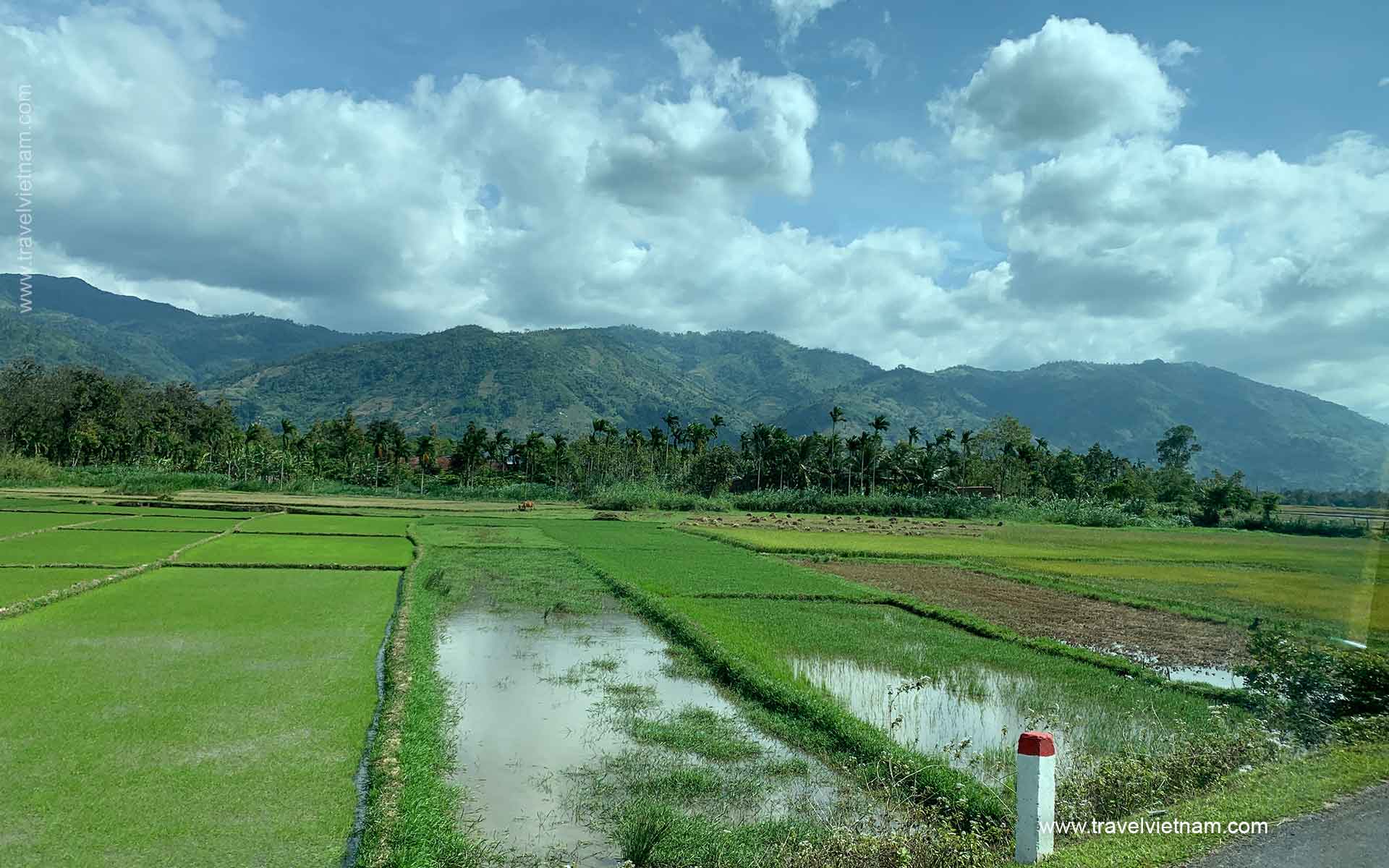 Lush landscape evokes the image of an idyllic village. The special thing of the village is that tourists are exposed to nature and that brings real sense of relaxation.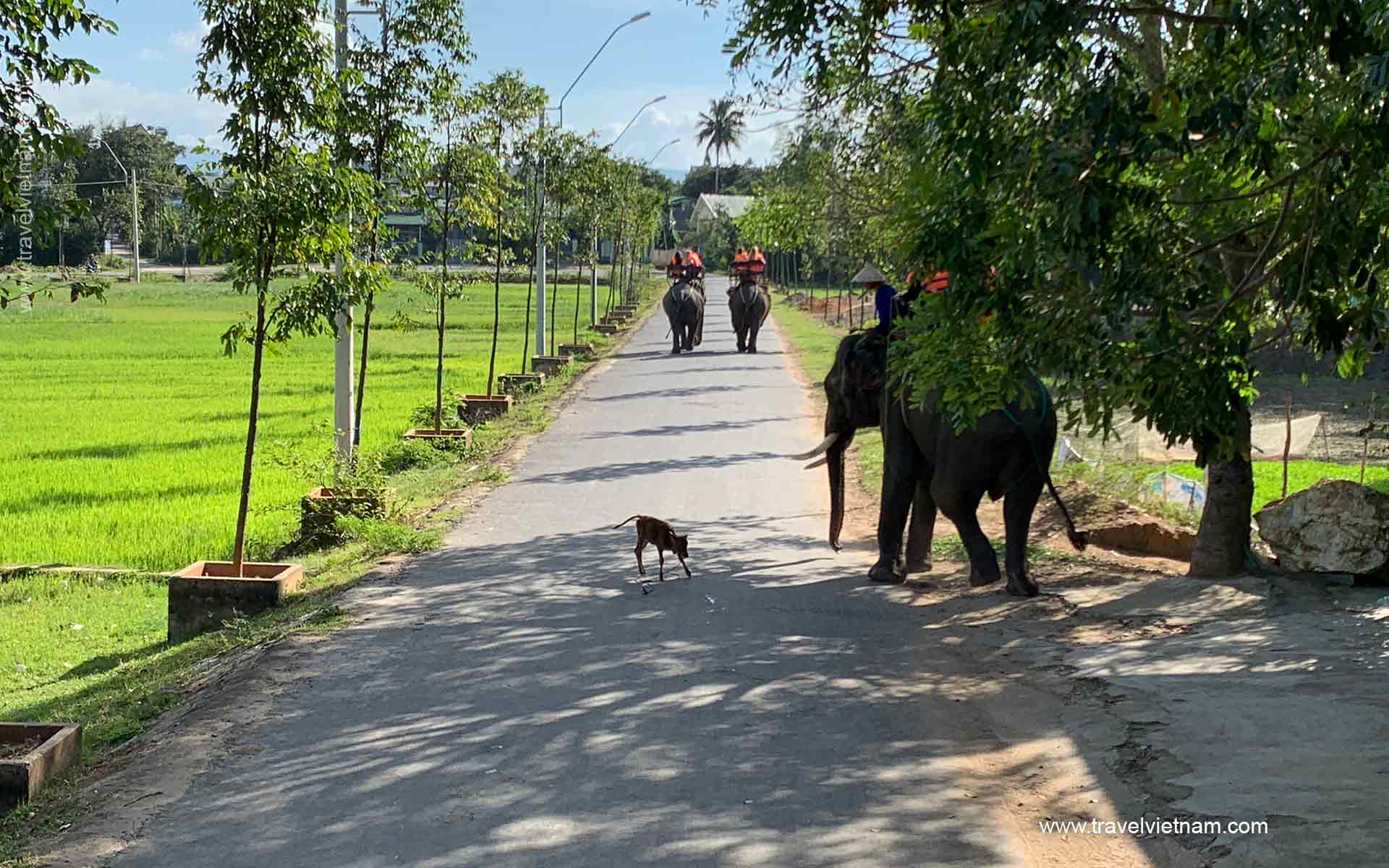 In addition to strolling around the village, visitors also love sitting at a small restaurant by lakeside, drinking tea and watching the surrounding scenery. These scenes can be compared to Ubud, Bali - where appeared in the famous novel "Eat, pray and love".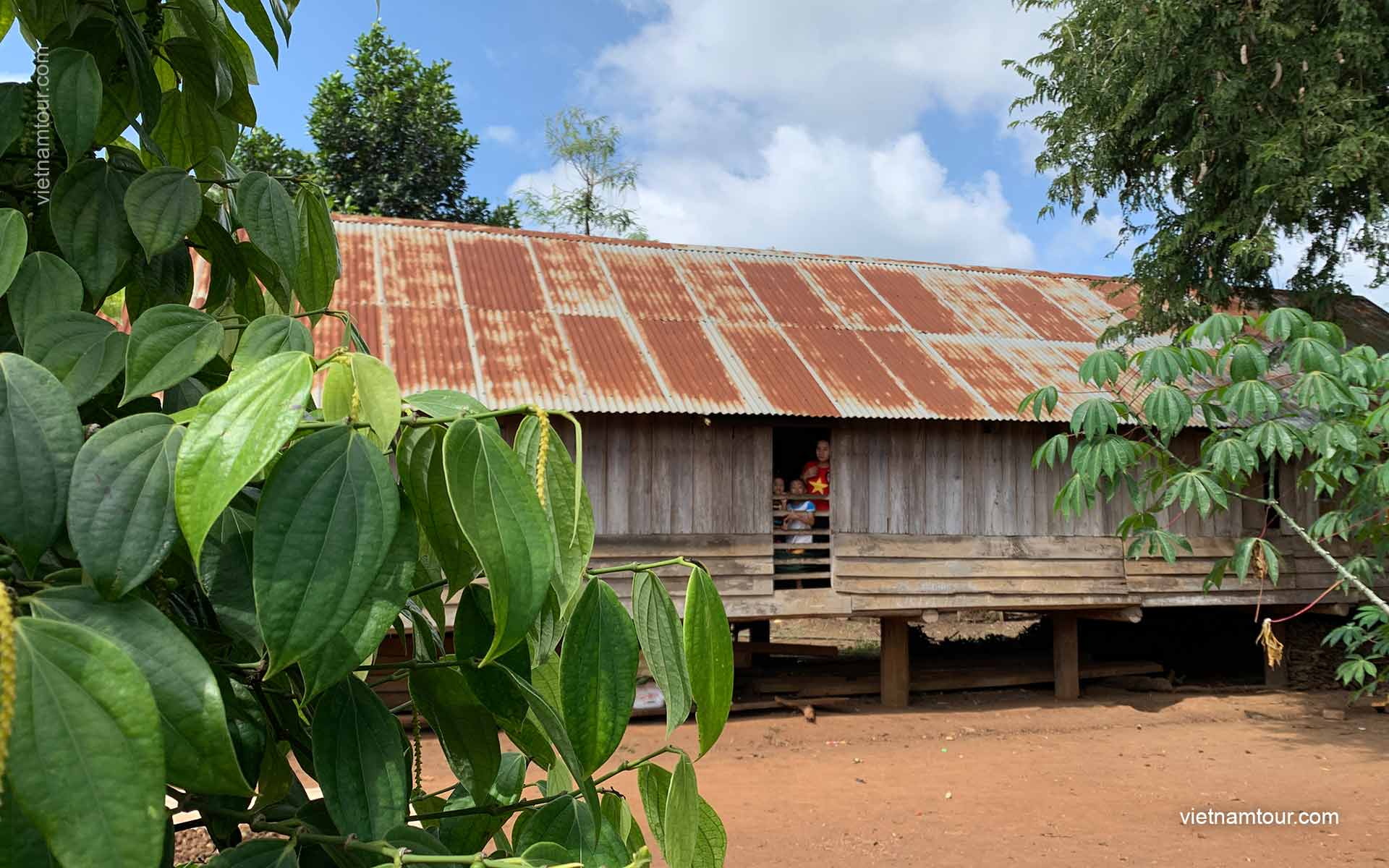 Right from the entrance to the village, you will immediately get a peaceful sense with the image of cows grazing on the grassfield, kids playing on roadway in the midday.
Lak Lake is the largest natural freshwater lake in Dak Lak province and the second largest after Ba Be Lake. Around the lake locates large mountains covered by primeval forest. You can easily see locals paddling boat from this shore to the other to exchange goods or carry tourists.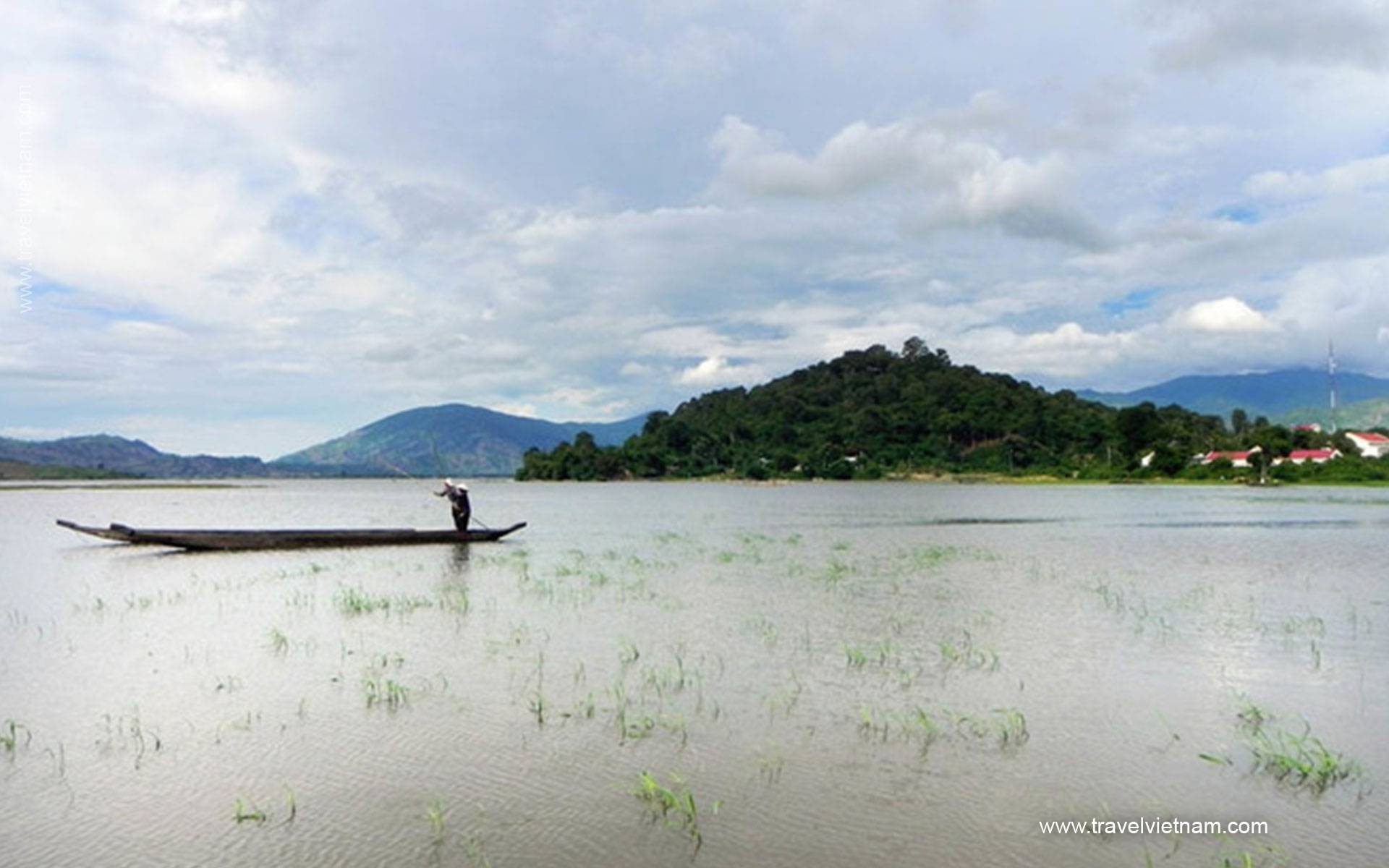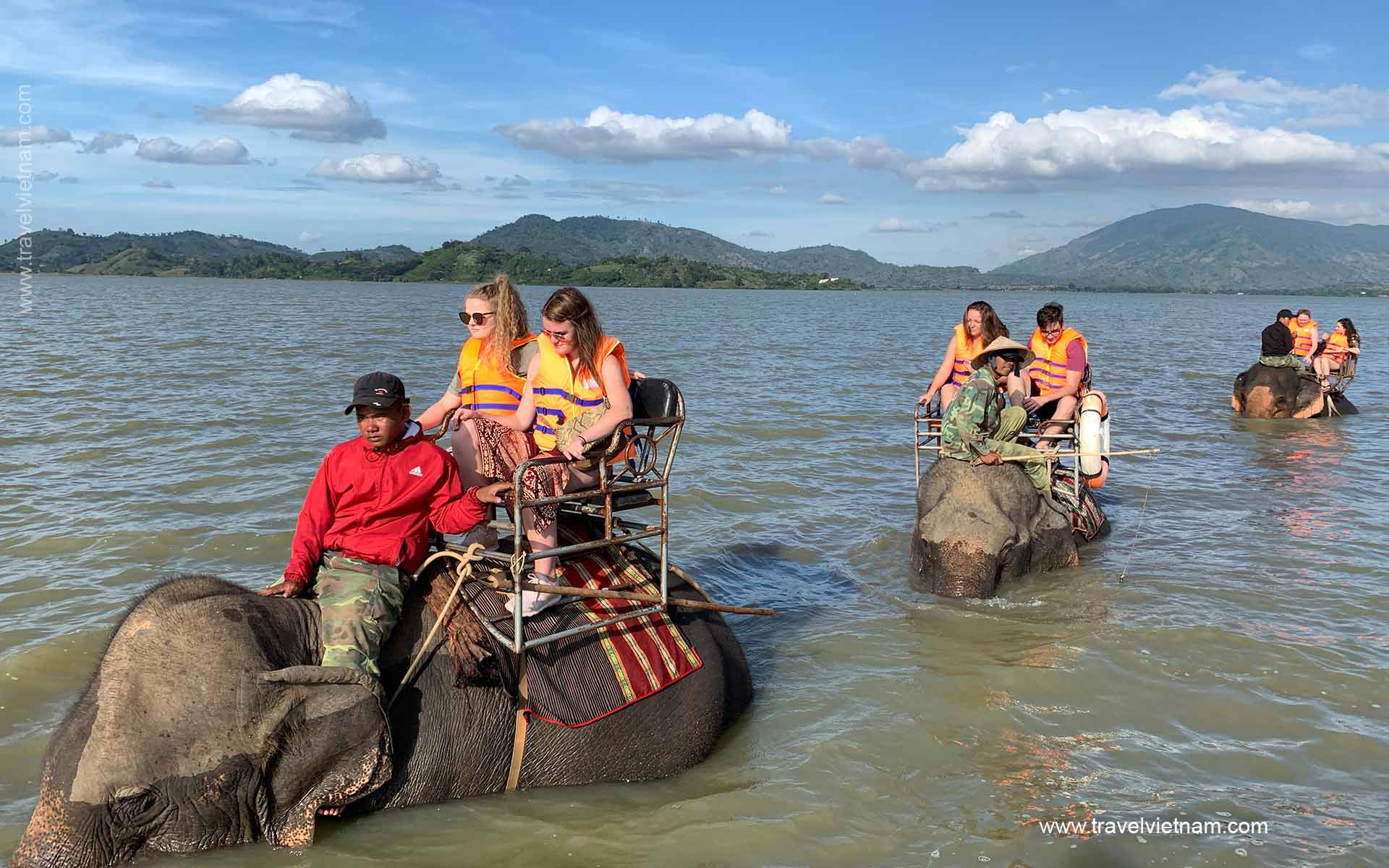 In the early morning, you can admire the sunrise, see women rowing along the river when the sun sets. In the afternoon you can go fishing, ride elephant or chat with ethnic people.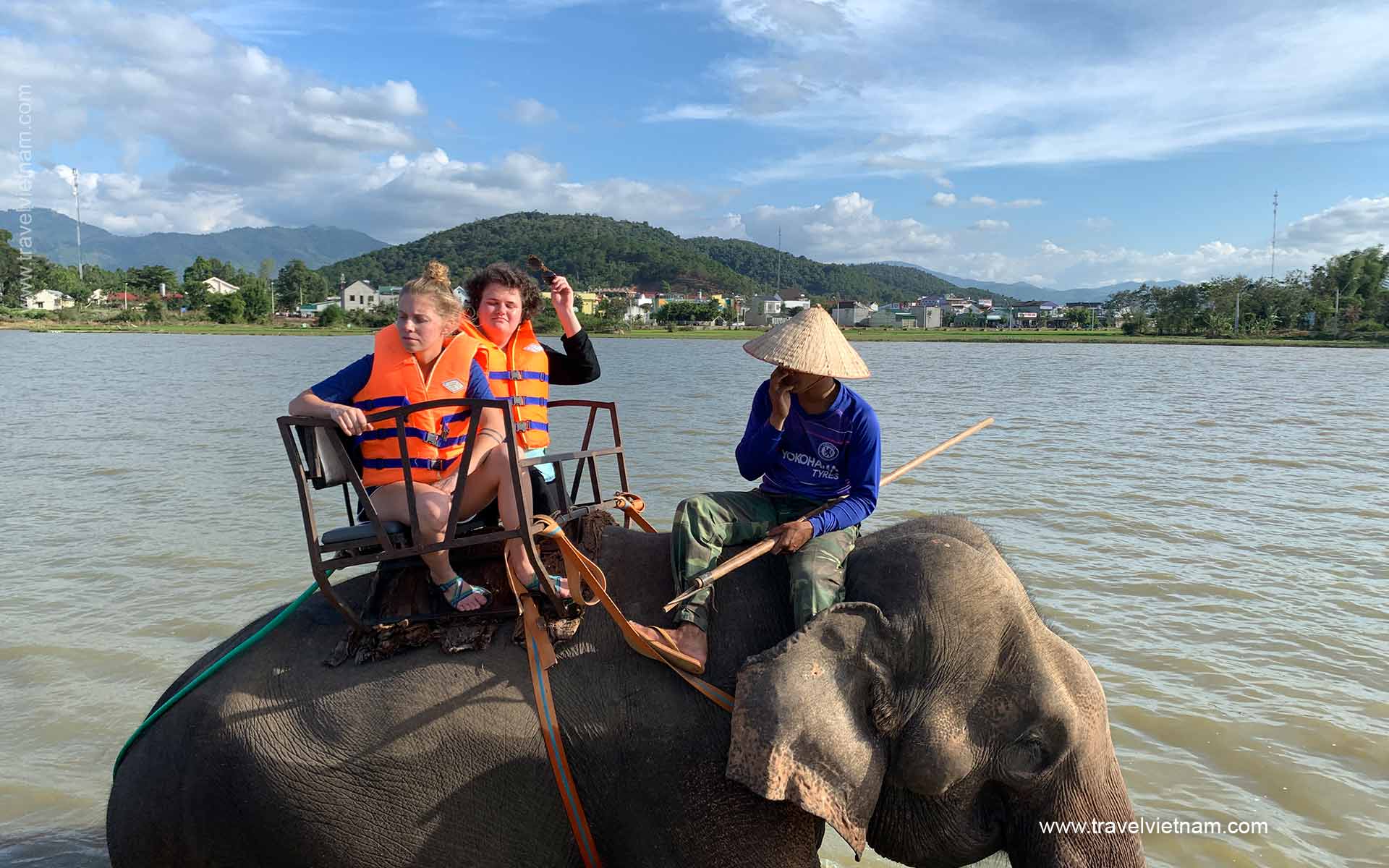 It can be hard for locals to fully understand what you express in a foreign language, anyway, this will be an unforgettable experience.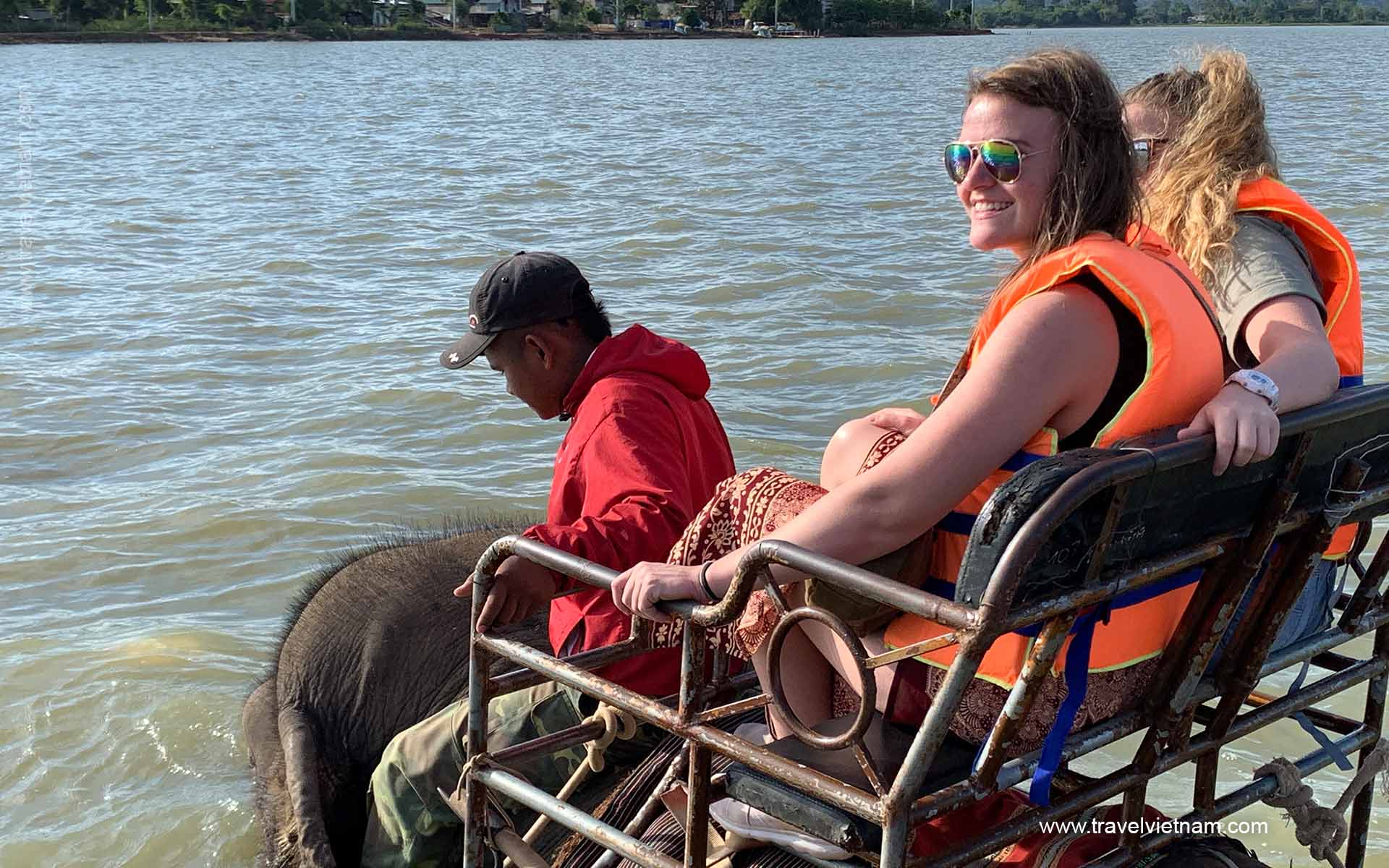 Elephants are companions of the villagers, it attracts visitors and brings a stable source of income for locals as well. During dry season, the elephants will easily cross the river.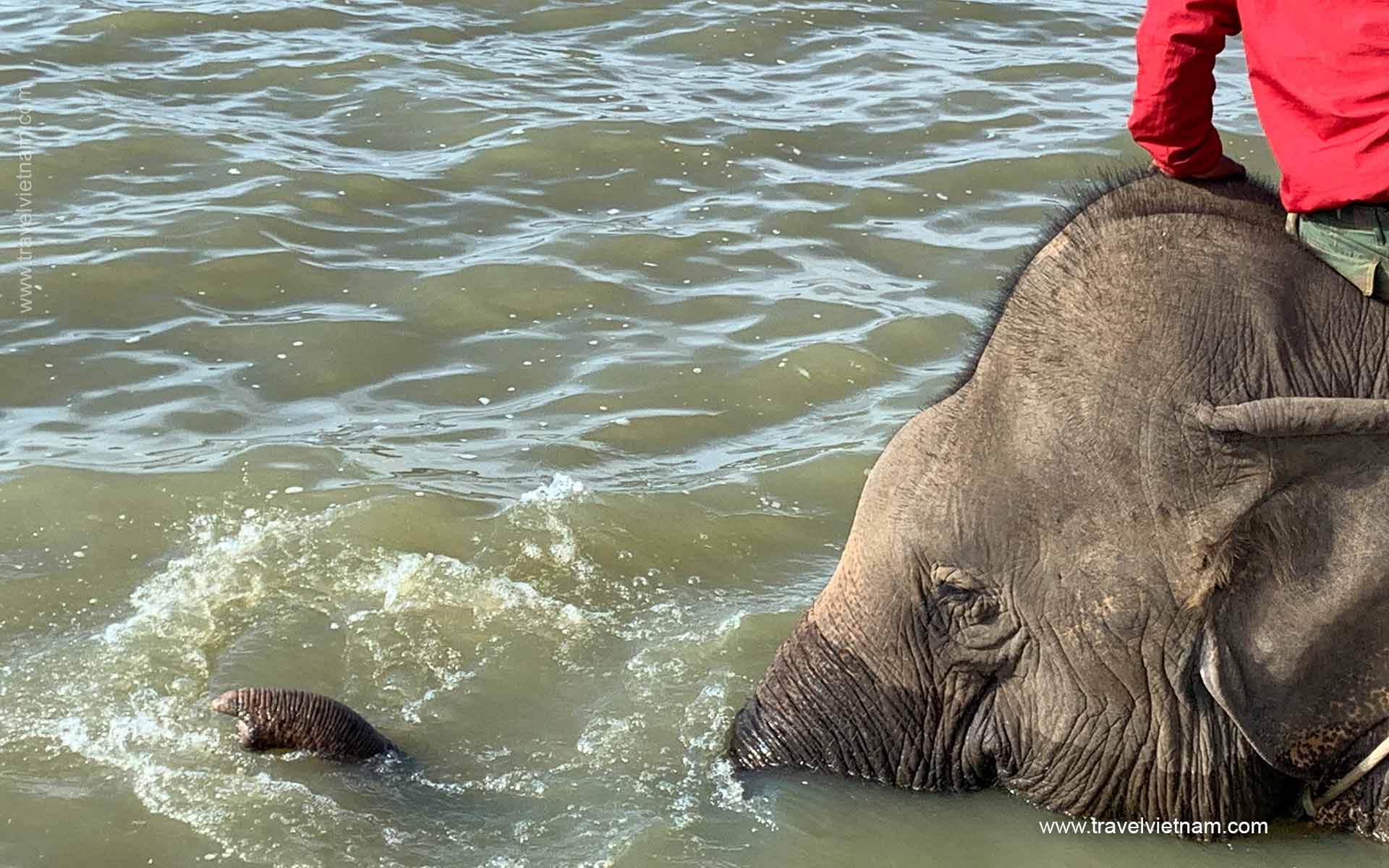 A tourist was very happy when riding elephant crossing the Lak Lake. At first she was a bit scared because the chair is precarious, but gradually became more familiar. After stepping ashore, the elephants carry passengers around the village for sightseeing.
Related article: Top 17 Traditional Vietnamese Villages
Last updated on 2021-03-23 20:15:49.