Hotels in Can Tho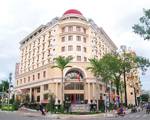 Opened in the middle of September 2007, Ninh Kieu 2 is situated amid the area of high-class hotel at the center of Cantho city. Ninh Kieu 2 features 108 well-facilitated rooms of 4 categories (VIP Suite, Deluxe, Superior and Standard) that are all modern and luxurious. There are 2 VIP dining rooms, 2 large restaurants with the capacity of 200 to 400 guests and 2 meeting rooms to seat 100 and 180 people.
3 Hoa Binh St., Tan An Ward, Ninh Kieu Dist., Ninh Kieu Quay / City Center, Can Tho, Vietnam
Hotel area: Ninh Kieu Quay / City Center
Number of rooms: 108
Free Wi-Fi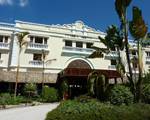 Cai Khe Ward, Cai Khe, Can Tho, Vietnam
Hotel area: Cai Khe Number
Number of rooms: 92
Free Wi-Fi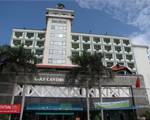 Located on the Ninh Kieu banks of the Hau river - one of the nine estuaries of the Mekong Delta - Golf Can Tho is a splendid modern style hotel set in the magnificent Can Tho city. The hotel featured 107 rooms, 8 of which are spacious suites, all have balcony with a half river view. Golf Can Tho provides guests with extensive international services and facilities benifitting one of Vietnam's officially accredited four-star hotels.
2 Hai Ba Trung St., Tan An Ward, Ninh Kieu Dist., Ninh Kieu Quay / City Center, Can Tho, Vietnam
Hotel area: Ninh Kieu Quay / City Center

Number of rooms: 107
Free Wi-Fi