Vietnam Tours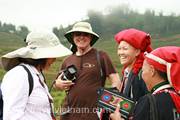 Explore Vietnam on an in-depth journey that takes you from North to South. Start with the colonial charm of Vietnam's capital, Hanoi, then travel to the natural wonderland of Halong Bay and trek through Sapa's terraced rice paddies and hill tribe villages. Visit the ancient capital Hue and bask on the beaches of Hoian. Explore the lush landscape of the Mekong Delta and the bright lights and urban bustle of Saigon. This tour takes you deep into our beautiful country, immersing you in our rich culture and elegant landscapes.
The entire tour is accompanied by experienced, local, English speaking guides.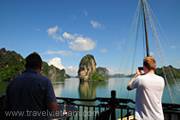 Explore Vietnam's key sites and get a taste for the rich culture and history. Discover Hanoi's colonial elegance, the World Heritage Site of Halong Bay, Hoian's tranquility, Hue's Ancient Citadel, and the modern bustle of Saigon on this 8-day journey that takes you from north to south or vice versa.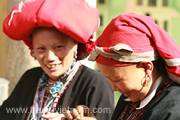 Discover North Vietnam's cultural diversity and breathtaking scenery. From Hanoi's colonial charm to Sapa's mist-entwined mountains and finally the turquoise, island dotted, Halong Bay. This tour includes all of North Vietnam's key sites.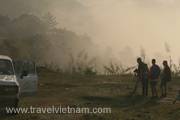 Escape the bustle of the big city and set out on an adventure through Northwest Vietnam's stunning countryside. This 7-day itinerary takes you off the beaten path on a tour through enchanting, gaping valleys and towering mountains to remote hill tribe villages, cascading waterfalls and quaint colonial towns...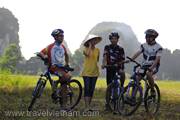 Immerse yourself in North Vietnam's rich culture and natural beauty on a four day cycling trip that takes you deep into heart of this mystical region. Peddle through emerald-green rice paddies and past ancient, mountaintop pagodas. Learn the rhythms of local life and enjoy a rural homestay, making new friends and forging lifelong memories.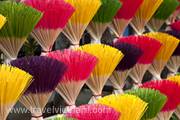 Travel from South to North on a 9-day tour, exploring Vietnam's geography and culture. Start in Vietnam's modern metropolis, Saigon then travel north to the sleepy riverside town of Hoian. Discover the ancient capital of Hue, before immersing yourself in Hanoi's colonial charm and conclude your tour with an overnight boat cruise among the towering limestone islands of Halong Bay.
Subcategories
Photography Tours

With its amazing diversity and rich cultural history, Vietnam offers the adventurous traveler a unique opportunity photograph a wide sampling of subjects: amazing environmental scenery, expressive native people, architectural marvels and sacred spaces.
Focus your lens on the diversity of Vietnam's landscape: bustling cities, rare pagodas, lush jungles, tribal women and exquisite vistas. Document the eclectic mix of ancient and modern in an expanded portfolio of priceless images.
From tropical paradise to funky fishing village to the endless fields of rice paddies, Vietnam is truly a photographer's dream come true.