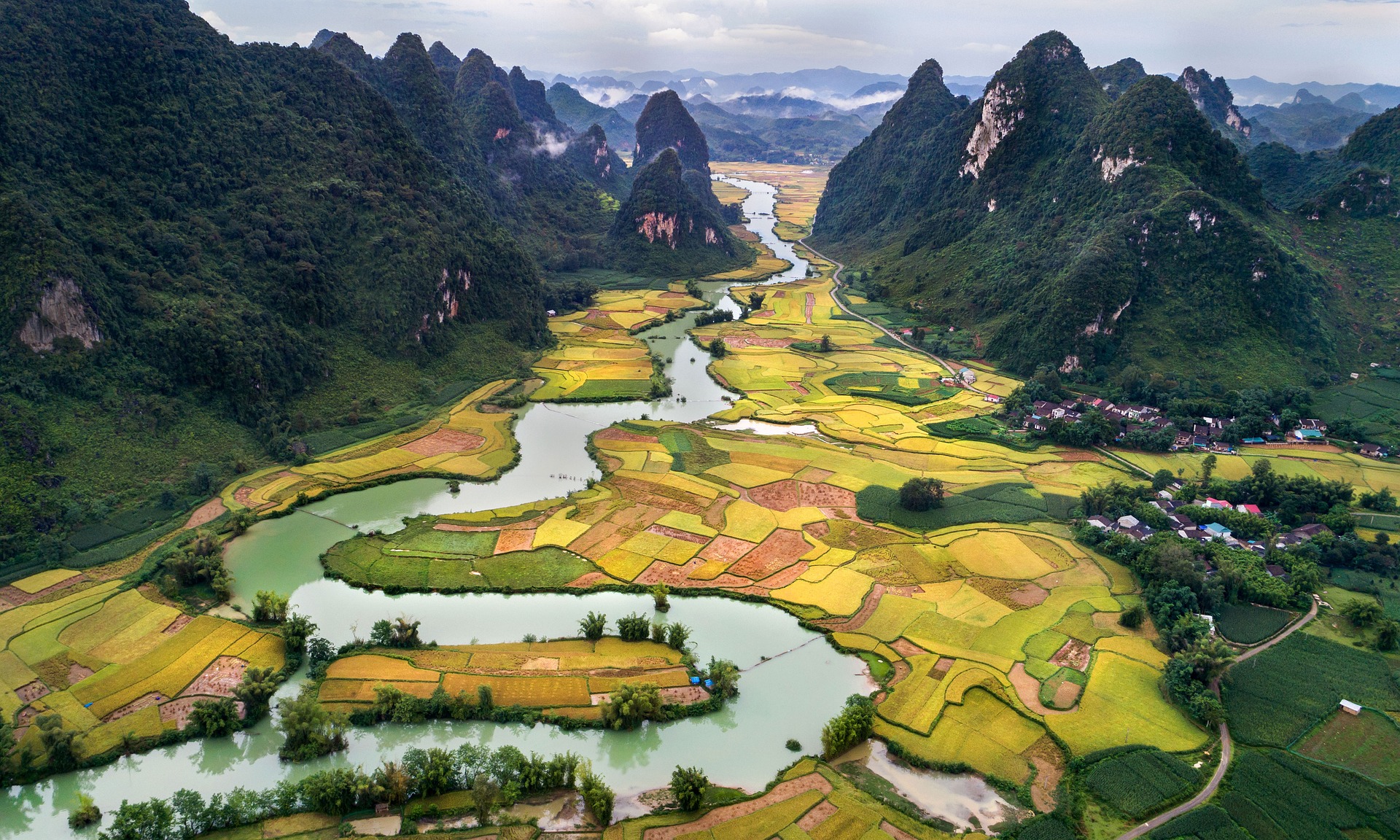 Escape the bustle of the big city and set out on an adventure through Northwest Vietnam's stunning countryside. This 7-day itinerary takes you off the beaten path on a tour through enchanting, gaping valleys and towering mountains to remote hill tribe villages, cascading waterfalls and quaint colonial towns...
"4WD NorthWest Vietnam 7 Days"
2010-05-11 00:00:01
"4WD NorthWest Vietnam 7 Days"
Price from: US $ 585 /pp
Start city: Hanoi
End city: Hanoi
Durations 7 Days 6 Nights
Departure: Daily, upon your request.
Cities to visit: Hanoi, Mai Chau, Son La, Dien Bien Phu, Lai Chau, Sapa, Hanoi
Extendable with optional tours from Hanoi
Day 1: Hanoi – Mai Chau.
Day 2: Mai Chau – Son La – Dien Bien Phu.
Day 3: Dien Bien Phu – Lai Chau – Phong Tho.
Day 4: Lai Chau – Sapa.
Day 5: Sapa Trekking.
Day 6: Sapa – Free at leisure.
Day 7: Sapa – Hanoi.
Prices are quoted in US $ per person, double occupancy.
Day 1: Hanoi – Mai Chau.
Your driver and guide will meet you at the lobby of your hotel and take you along highway No.6 to Mai Chau: a small town nestled in the midst of a lush valley and surrounded by emerald-green rice fields. Enjoy picturesque views of the scenic landscape, sown with pagodas and rural villages. Stop along the way to visit the Muong tribe and then at Thung Khe Pass for a spectacular view of Mai Chau Valley. Have lunch in Mai Chau then spend the afternoon trekking off the typical tourist track, along the Song Ma River. Trek through terraced rice paddies and small villages, discovering the natural beauty of the valley and encountering the culture of the White Thai people, living in the region. Stop at a Thai village for the night, having dinner with a local family and enjoying a live dance and music performance in the evening.
Distance: 160 km or 100 miles.
Meals: Lunch & Dinner.
Accommodation: Homestay in Mai Chau.



Day 2: Mai Chau – Son La – Dien Bien Phu.
Start the day with a simple breakfast with your host family. Farewell to your host of homestay drive to Son La. Let's stop en route to visit villages of various tribes including the H'mong, Thai, Muong and Dzao and orchard, tea farm in Moc Chau plateau – Vietnam's premier tea-growing region, before reach Son La (200km from Mai Chau) for a late lunch. In the afternoon, continue along winding mountain roads through North Vietnam's stunning countryside. The most picturesque scenery here is Pha Din Pass, well-known as a historical site during the 1st Indochina War ended in 1954, and a charming and dangerous pass at elevation 1,300m with breathtaking view. According to local legend, "Pha Din" means the connection between Heaven and Earth. On arrival, check in your hotel and spend rest of day at leisure.
Distance: 320 km or 200 miles.
Meals: Breakfast, Lunch & Dinner.
Accommodation: Hotel in Dien Bien Phu.



Day 3: Dien Bien Phu – Lai Chau – Phong Tho.
Nestled in a heart shaped basin near the border with Laos, lies Dien Bien Phu, the famous historical battleground, where the Vietnamese successfully defeated the French, marking the end of French colonial occupation.
Start the day early with a visit to the local market where you will meet charming Thai tribes in their traditional costume purchasing their farm products.
Next, you will visit Dien Bien Phu Museum and A1 hill then continue to Dien Bien Phu Cemetery to observe a minute's silence in memory of the heroes who devoted their lives for the victory of the historical Dien Bien Phu Campaign. Visit General De Castries's Bunker, Old Muong Thanh Bridge and Nam Rom river.
After the lunch, proceed to Lai Chau along a bumpy road, passing a series of ethnic villages of Kho Mu (Xa), Huoi Chan, and Bung Giat. Continue to Phong Tho on scenic roads, crossing the junctions of Da and Na rivers by the way of the Chinese-built Hang Tom suspension bridge. From here, the road weaves its way northwards through the picturesque and steadily more spectacular Na River valley, past more ethnic villages of White Thai, Kho Mu and later Red and White H'mong minorities. Arrive in Phong Tho and spend rest of the day to cycle around the village.
Distance: 160 km or 100 miles.
Meals: Breakfast, Lunch & Dinner.
Accommodation: Hotel in Phong Tho.


Day 4: Lai Chau – Sapa
.
This morning, leave Phong Tho for Sapa. The road is a bit bumpy at times, but the rough route is quickly compensated by the magnificent scenery: yawning valleys, winding rivers, and canonical mountains – a photographer's dream. The drive to Sapa takes you up Tram Ton – the highest pass in Vietnam – and views of the Fansipan Peak, known as "the roof of Indochina". Visit the nearby Silver Waterfall. Upon arrival in Sapa Town, check in to your hotel. Nestled in a sweeping valley near the Chinese border, Sapa is Northwest Vietnam's premier travel destination. Built in 1922 as a French colonial hill station, this quaint town is now a trekker's paradise, offering hiking routes through terraced rice fields and enchanting hill tribe villages. Enjoy a free afternoon to explore the colorful town on your own. Have dinner and stay overnight in Sapa.

Distance: 150 km or 90 miles.
Meals: Breakfast, Lunch & Dinner.
Accommodation: Hotel in Sapa.
Day 5: Sapa Trekking
.
Enjoy an entire day trekking through Sapa's breathtaking countryside. After breakfast at the hotel, begin your adventure, trekking down to the Muong Hoa Valley, continue on one of Vietnam's most beautiful trekking routes. Walk through pine forests, terraced rice paddies and traditional Hmong villages. Along the way you will visit a village school and have a picnic lunch along the river's edge. After lunch, trek through the Zay village. You conclude your journey at Ta Van Bridge, where your driver will take you back to Sapa. Enjoy the evening free at your leisure.
Trekking: 5 hours downhills.Meals: Breakfast & Lunch.Accommodation: Hotel in Sapa.


Day 6: Sapa – Free at leisure
.
Today you are free to discover Sapa town
.
Meals: Breakfast.
Accommodation: Hotel in Sapa.
Day 7: Sapa – Hanoi
.
After an early breakfast at the hotel, you leave Sapa for the long and beautiful drive back to Hanoi. Enjoy many stops en route to savor the beautiful countryside as the landscape changes from arching mountains to the flat plains of the Red River Delta. Arrive in Hanoi in the late afternoon.
Distance: 320 km or 200 miles.Meals: Breakfast.Accommodation: N/A.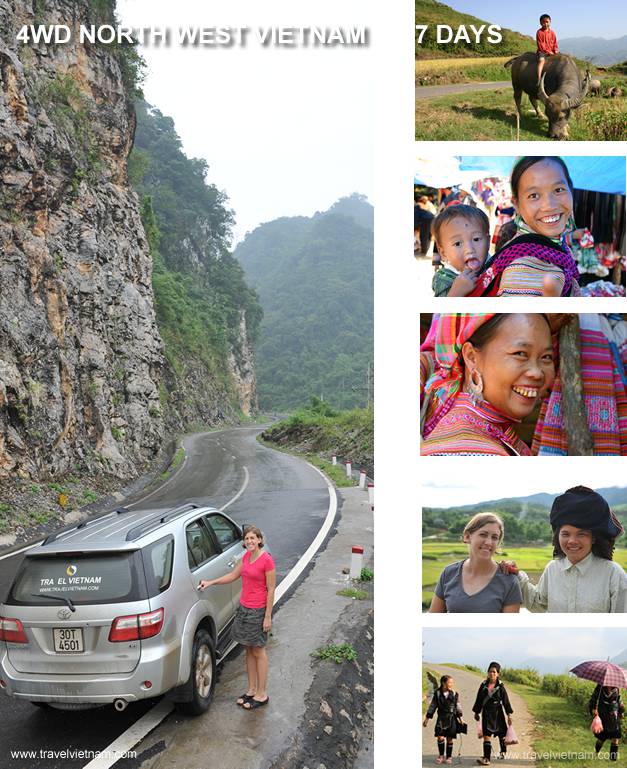 Did you know? All of our tours are private and daily depart. TRAVEL VIETNAM can organize any additional accommodations, domestic and regional flights. Call us on +84982 661 133 to speak to one of our experts.