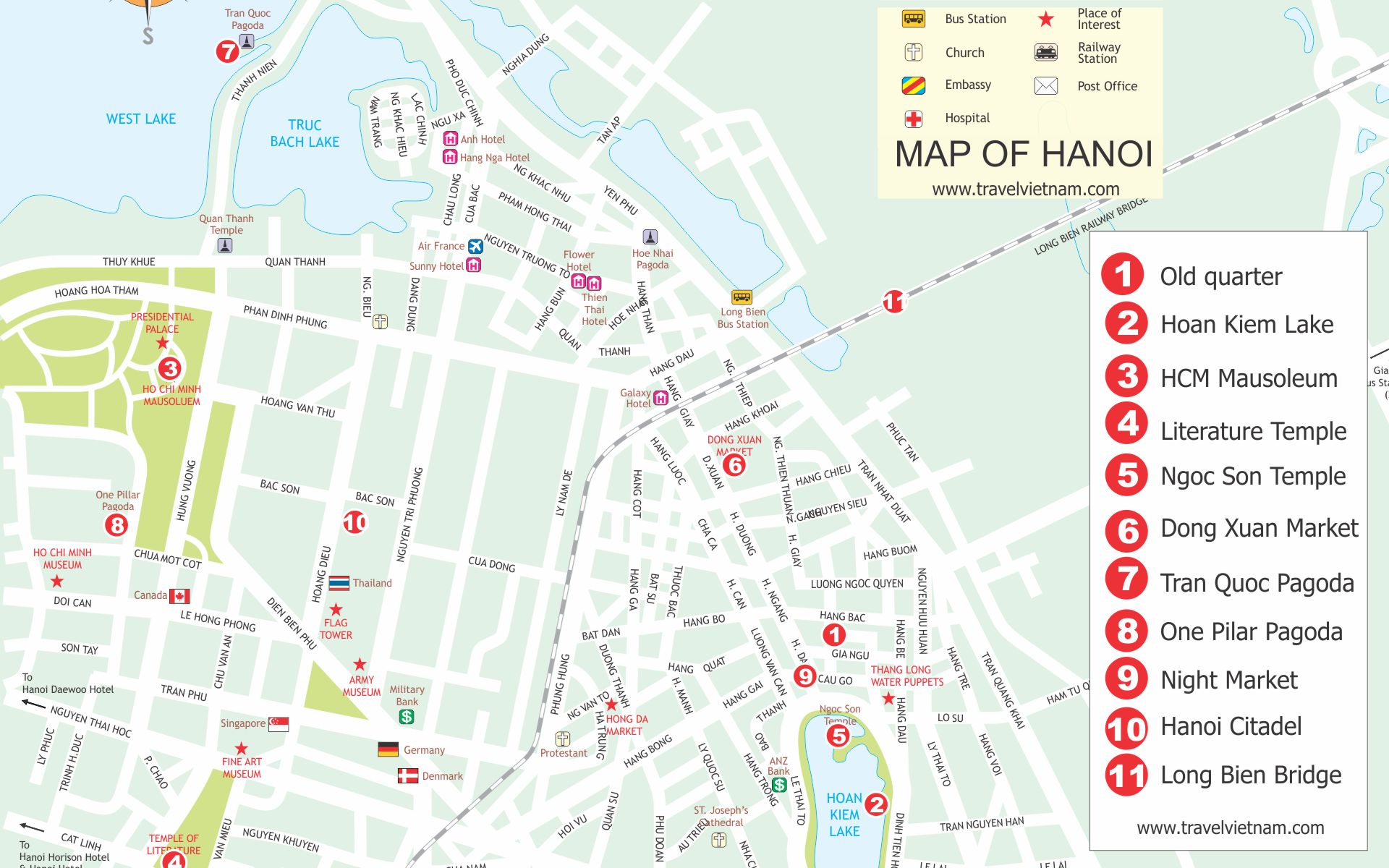 Map of Hanoi & top 11 Things To Do & Must See Attractions in Hanoi. Make sure to visit as many of these attractions in Hanoi as possible because they all offer entertainment, beauty and education at different turns.

You will never be stuck for something to do in Hanoi, where ancient and proudly preserved Vietnamese culture is felt most keenly by visitors, and progress wrestles with tradition in different districts of the city.

Hanoi is actually over 1000 years old so the wealth of history here is mind boggling: temples, ancient citadels, unique theatre and stunning wilderness just outside the city all offer fun-filled days in Vietnam's capital. Enjoy our Map of Hanoi and list of top 11 things to do in Hanoi below.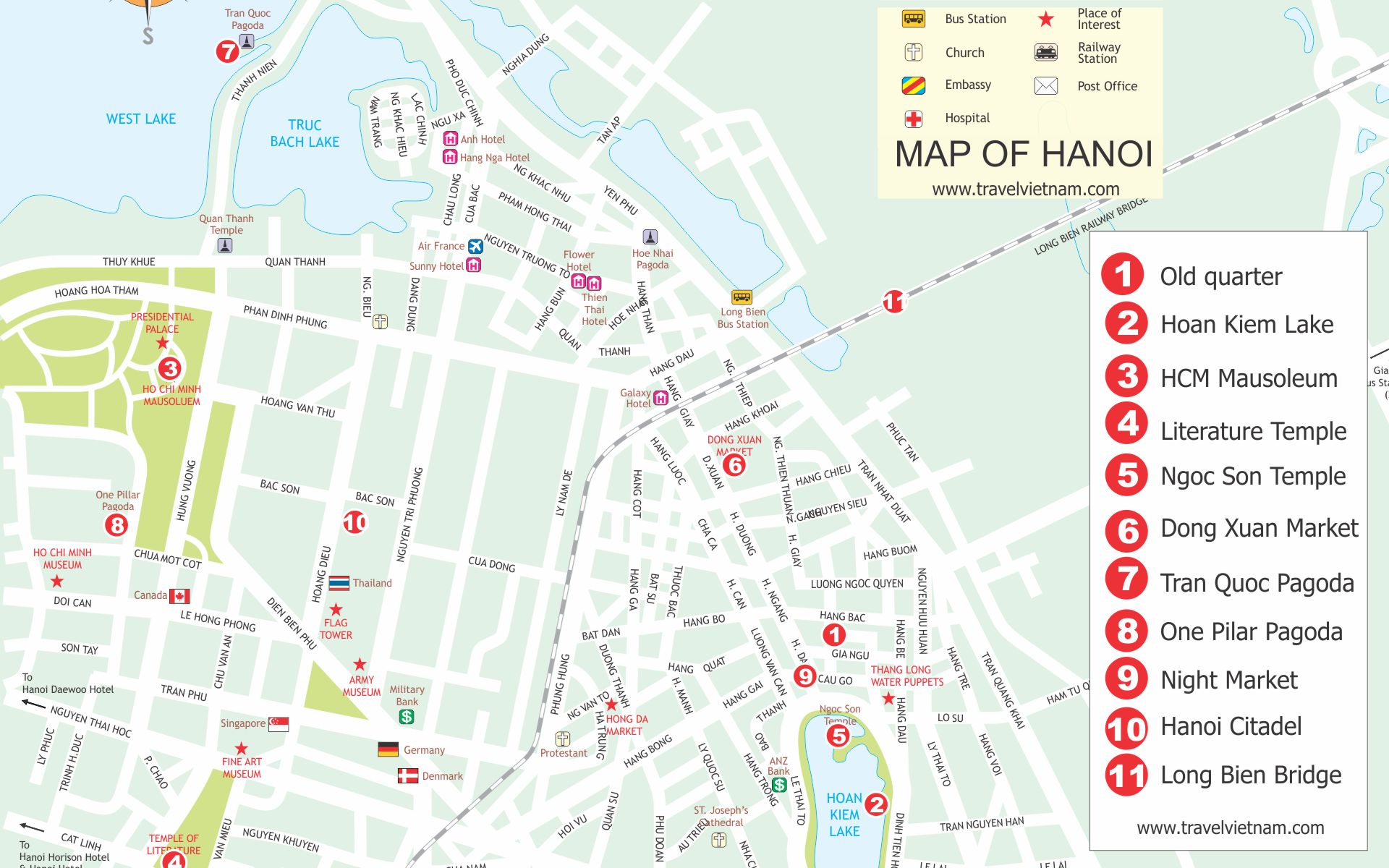 [Table of Contents]
Map of Hanoi Attractions

1, Hanoi Old Quarter

2, Hoan Kiem Lake

3, Ho Chi Minh Mausoleum

4, Literature Temple

6, Dong Xuan Market

7, Tran Quoc Pagoda

8, One Pilar Pagoda

9, Night Market

10, Hanoi Citadel

11, Long Bien Bridge




Map of Hanoi city on Google Map:
Last updated on 2021-07-04 12:16:19.
Other Maps