Promotion Packages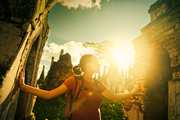 Travel to Vietnam in 12 Days and get Free Extension to Cambodia for 4 days package (Using the same hotel category). Apply for all bookings running from now until 14th September 2017.
Be immersed in the busy city streets of Ho Chi Minh and the pure charming Mekong Delta. Relax on the most beautiful beaches in Vietnam, Danang, wander the peaceful lanes of Hoian. Fly to Siem Reap and conclude your holiday with a visit to majestic temples of Angkor.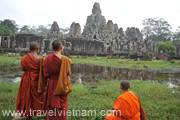 Experience the culture and beauty of Vietnam & Cambodia as you journey from Hanoi to Siem Reap. Sail beneath the jagged karst pillars of Halong Bay on a traditional-style cruise. Relax on the beach of Hoian Ancient Town and discover the mystery of temple complex in Cambodia and the largest religious monument in the world. The trip could start in Hanoi and end in Siem Reap of vice versa...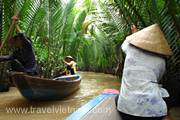 3 Days & 2 Nights package
at
355$/person
The 3 day package to explore the overflowing life of the Mekong Delta, Vietnam's "rice basket". Get a great perspective of Vietnamese life on the river by leisure biking and boating around the tributaries of the mighty Mekong River, from village to village...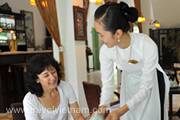 9 Days & 8 Nights Package. 10% off from the land tour.
Immerse in the sublime beauty of Mekong & its river life. From Saigon's modern bustle to the calm waters of Tonle Sap Lake and into the ancient Khmer Kingdom plus explore South Vietnam and Cambodia on a tour that takes you along the meandering Mekong River all the way to Siem Reap - the home town of Angkor Wat. The trip could start in Siem Reap (Cambodia) and end in Saigon (Vietnam) or vice versa.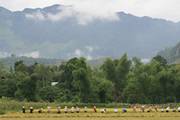 The promotion of 6 days trip to Hanoi, Mai Chau, Ninh Binh and Halong bay apply for bookings with arrival date start from May 1st 2017 until September 25th 2017 with 10% off. The trip will introduce you to some of the best of North Vietnam - its diverse ethnic groups, a variety of different crafts, the traditional medicines of the land, and some of the best scenery in the country.