Travel Vietnam - News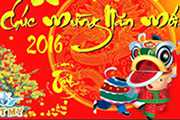 Tet falls on the first night of the new moon in the first month of the Lunar Calendar, which usually takes place between the last week of January and the third week of February. At the start of the Tet festival, on 23th Dec of Lunar Calendar, Ong Tao, the god of the Hearth goes to the abode of the Jade Emperor to give his annual report on family members.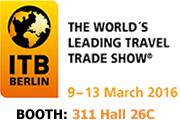 For agents who interested to work with local DMC in Southeast Asia (Vietnam, Laos, Cambodia, Thailand and Myanmar)
You are warmly invited to meet us at ITB Berlin 9 - 13 March 2016.
Our booth: 311 Hall 26C – ASIA TRAVEL & LEISURE
ITB BERLIN March (9-13) 2016
Messe Berlin GmbH
Messedamm 22- D - 14055 Berlin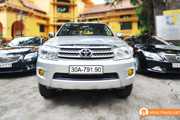 Few days before the Traditional TET of Vietnam, We had a conversation with Managing Director of Asia Travel & Leisure.
Recently Asia Travel & Leisure invested more on high quality transportation for their own clients and constantly improve their travel services.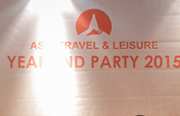 Asia Travel & Leisure had the year end party in Hanoi in the evening of Jan 8th 2016.
They praise all staff, suppliers and friends who has been working real hard and contributed the great support through the year 2015.
The well-trained and skillful humane resource is the essential asset of Asia Travel & Leisure which allow them to remain qualified services to their clients.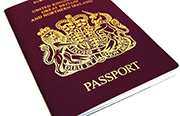 Prime Minister Nguyen Tan Dung has approved to grant visa exemption to citizen of five European countries in an attempt to attract more tourists to Vietnam.
The citizen of those 5 countries will not require visa to Vietnam for the visit of 15 days are the United Kingdom, France, Germany, Italy and Spain.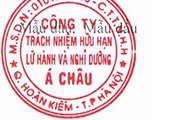 We are ASIA TRAVEL AND LEISURE COMPANY LIMITED (former name: Vietnam Today Travel Co., Ltd), please to inform that: From November 20th 2014, our company re-brand name and the new registered seal (Business license number 0101888783 issued by Hanoi Department of Planning and Investment on 12 November 2014), instead of Vietnam Today Travel Company Limited, as below:
1. Company Name in Vietnamese: Công ty TNHH Lữ Hành Và Nghỉ Dưỡng Á Châu
2. Company Name in English: Asia Travel And Leisure Company Limited