Culinary Tours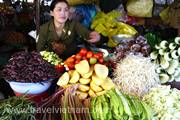 Join Vietnamese cooking classes in Hanoi, Hoian & Ho Chi Minh City; glide across Halong Bay, a World Heritage Site, on a junk boat; relax on the romantic beaches of Nhatrang; stop at the eternal Dalat City; learn about Vietnam history by visiting Cu Chi Tunnels and experience the daily life of locals in Hoian on this 11-day journey that takes you from North to South. It lets you dine your way, indulging all your senses in delicious tastes and tantalizing aromas, while travelling in comfort and style.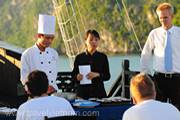 What better way to experience a culture than through its food. Tantalize your taste buds on this 12-day tour that takes you through Vietnam, finding culinary inspiration in the rich history, vibrant culture and beautiful landscapes. The trip starts in Hanoi and ends in Ho Chi Minh City or vice versa ...
Situated on the banks of the Hoian River, the Red Bridge Restaurant & Cooking School is designed to meet the growing demand for a quality Vietnamese dining experience, complete with personal service and individual style...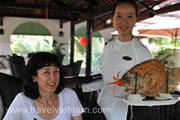 Combine your love for food with your passion for travel on this unique culinary tour. Learn the secrets of Vietnam's world famous cuisine, as you explore the landscape, meet the people and delve into the history of the country – finding inspiration for your favorite local dishes.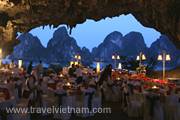 Taste the finest cuisine of the North and stay at the selective accommodation while immerged in the culture of traditional Hanoi.
TravelVietnam designed this trip for those who love nature, culture and want to know in depth the cuisine of Vietnam.
Start from Hanoi – the elegant Capital City of Vietnam and explore one of Vietnam's top attractions – Halong Bay, which translates as 'where the dragon descends into the sea'. You will experience the unforgettable view of blue water intermingled with over two thousand limestone islets…