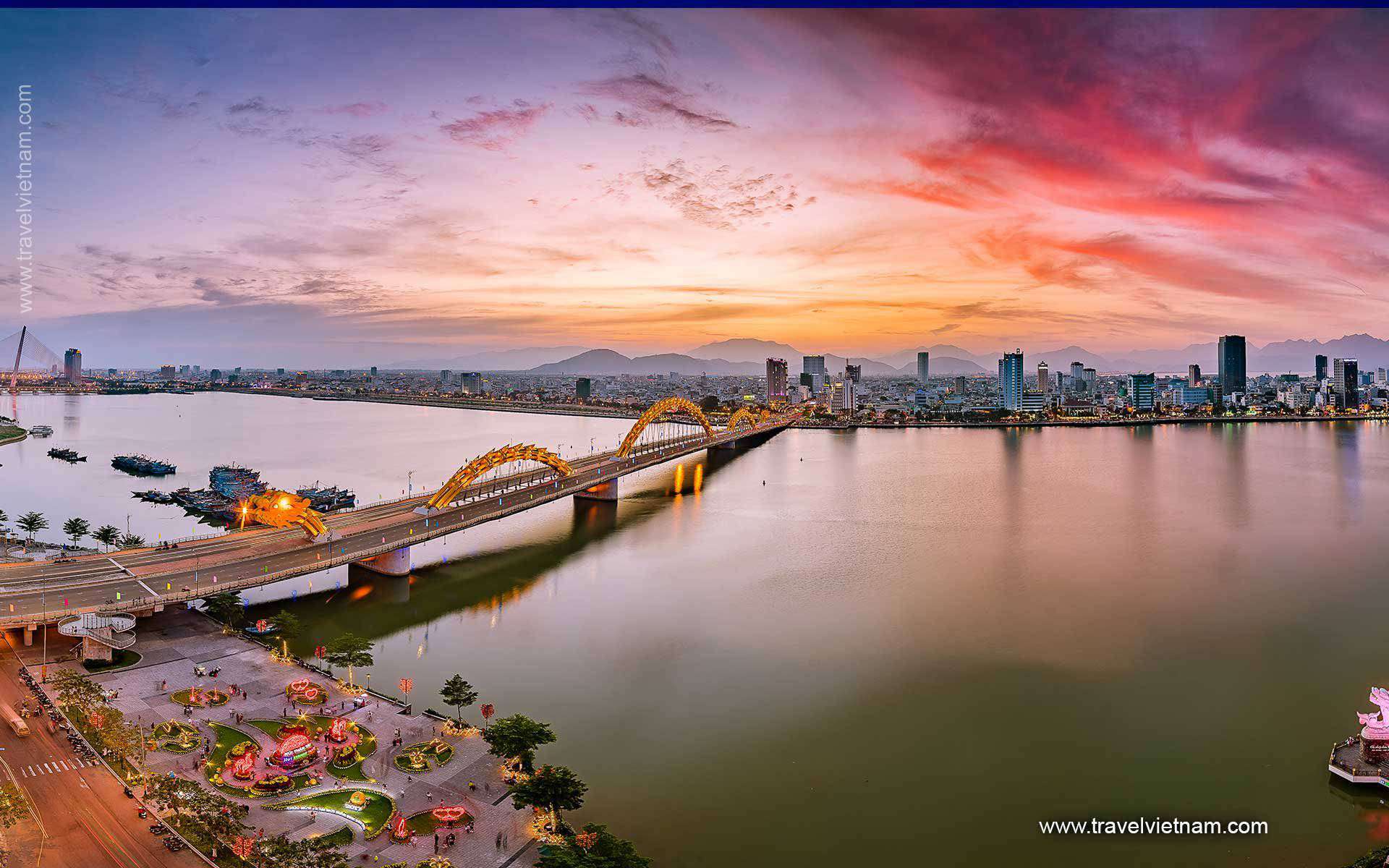 Located on the east coast of Vietnam between Hue ancient capital city and Hoi An, Danang has a city centre filled with fascinating history and culture and a peaceful coastline of talcum powder sands that are fringed by calm emerald waters. Danang is Vietnam's coastal gem, brimming with golf courses and new nice resorts. Spend days relaxing in Danang, enjoy miles of soft sandy beaches and swaying palm trees or exploring this dynamic city and its surroundings while you stay at a luxury seaside resort. With the charming town of Hoi An just a short drive away and the imperial city of Hue also nearby, Danang offers you the perfect contrast between relaxing beach days and fascinating history and culture. Combine this beach stay with cultural touring in the heart of Vietnam where many activities and excursions are on offer to entertain the most energetic beach fan.



"Danang Beach Break"

2012-11-14 14:38:49

"Danang Beach Break"

Price from: US $ 134 /pp

Start city: Danang (Vietnam)

End city: Danang (Vietnam)

Durations 4 Days 3 Nights

Departure: Daily, upon your request.

Cities to visit: Danang

Extendable with optional tours from Danang (Vietnam)

- Relax on the sand and swim in the seas of Danang, Vietnam's emerging beach destination!

Prices are quoted in US $ per person, double occupancy.

Day 1: Arrive in Danang.
As soon as you arrive at Danang Airport, our driver will pick you up and transfer to your hotel along the coastal. Rest of the day you are free at leisure.
Meals: N/A.
Accommodation: Hotel in Danang.


Day 2: Danang – Free at leisure.
Enjoy the day at leisure. Or you may like to take one of the below optional excursions:
- Half day Danang City Tour: This half day city tour of Danang offers you a visit to Museum of Cham Sculpture and The Marble Mountains.
+ With works ranging from the 4th to 14th centuries, this is the world's largest collection of Cham art. The 300 or so sandstone sculptures and decorations are relics of Champa, the powerful Hindu civilization that once ruled large parts of Vietnam. Decorations include the snake god Naga, and elephant-headed Ganesha.
+ These five marble and limestone hills are a place of significance for local people. Each 'mountain' is named after one of the five elements (metal, water, wood, fire and earth) and has its own caves and tunnels, some of which were Buddhist sanctuaries and hideouts for the Viet Cong during the Vietnam War. In the quarries at their base you'll find statues of animals, folk tales and Buddhist figures carved from the rock.
- Discover Son Tra Peninsula: Spend the day riding from the lowlands to the mountains. En route to Son Tra, stop along the way at several viewpoints that few tourists ever get to see. The road first passes by numerous coves populated with picturesque fishing villages and basket boats before beginning the climb along the steep slopes of the Son Tra Peninsula (also known as Monkey Mountain). At an altitude of 696 meters, stop for a picnic lunch and enjoy panoramic views of the area. From here, descend along the other side of the mountain to visit Linh Ung Pagoda with the Vietnam's biggest Buddha statue, riding down toward the fishing villages where the colorful wooden boats are moored along the coast.
- Hoi An Walking Tour: Around 30 minutes drive south of Danang, it's easy to feel like you've stepped back in time as you walk through the winding alleyways of Hoi An, a UNESCO World Heritage Site and historic trading port. The town was visited by merchants from Japan, China and Arabia from the 15th to 19th century, and their influence lives on in the eclectic architecture, streets and temples. Spend the day wandering around the quaint streets, have some clothes hand made for you at one of the many tailor shops and enjoy the glow of the paper lanterns as you enjoy a delicious Vietnamese foods at one of the rooftop restaurants overlooking the river.
- My Son Holy Land: Explore My Son sanctuary, home to ancient remnants of the Champa kingdom and offering further insight into this ancient civilization.
- Other optional tours for your choice:
+ Explore Ba Na Hills.
+ Play golf at one of Danang's many courses.
+ Cycling and Lantern-Making Tour.
+ Cooking Class at Red Bridge Cooking School.
+ Cycling to Tra Que Vegetable Village.
+ Hoi An Ecotour.
+ Hue City Tour (day trip from Danang).
Meals: Breakfast.
Accommodation: Hotel in Danang.


Day 3: Danang – Free at leisure.
Another day of relaxing as you wish at the resort or experience indulgent spa treatments or take some optional excurions at surcharge.
Meals: Breakfast.
Accommodation: Hotel in Danang.


Day 4: Danang Departure.
Spend your last morning for a refreshing swim before checking out your hotel. Transfer to Danang Airport for your departure flight.
Meals: Breakfast.
Accommodation: Hotel in N/A.

Did you know? All of our tours are private and daily depart. TRAVEL VIETNAM can organize any additional accommodations, domestic and regional flights. Call us on +84982 661 133 to speak to one of our experts.