Vietnam & Indochina Tours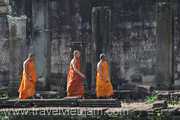 Enjoy the confort and luxury of the region's finnest hotels as you enjoy the sites of Vietnam & Cambodia on 16 days Luxury Vietnam & Cambodia tour. The trip start in Hanoi then Halong bay plus the flight to HCM city where you embark the luxury Mekong cruise travel up the Mekong river to discover the Angkor temples in Siem Reap. The tour could be design to start from Siemreap and end in Hanoi but follow the schedule of the Mekong Cruise. Please contact our Travel consultant for schedule and promotional rate.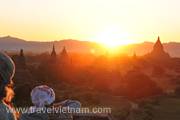 The 12 day journey from Siem Reap - Cambodia with direct flight of (MAI) to Yangon, Bagan - Myanmar (Burma) the trip covers the greatest Heritage sites of Southeast Asia...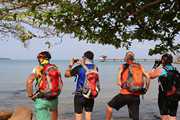 The journey through the back roads of South Vietnam and Cambodia, where all your senses will delve deeply into the culture and life style local life along mighty Mekong River. Begin in Saigon, leisurely cycle through the graceful river landscape, pass lush green rice fields, tropical sugar palms and lotus flower dotted lakes.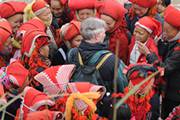 Immerse yourself in the communities of the Vietnamese and Khmer people. Delve deeply into the cultures of the 2 most interesting countries in the Indochina, in our authentic 18 day adventure. The journey begins in North Vietnam with the unique and colorful beauty of ethnic mountain towns. Visit Hanoi, the elegant capital of Vietnam and embark on an overnight cruise on the spectacular Halong Bay. The journey continues to Ninh binh and drive along the scenic pass through Phong Nha National Park to Hue and Hoi An.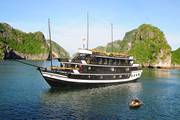 A journey from Halong Bay to Angkor Wat offers you the highlights of Vietnam and Cambodia which takes you through the highlights, history and culture of two diverse countries. Begin your journey immersed in the history of Hanoi, then feast your eyes on stunning natural landscapes of Halong Bay, experience the charming riverside town of Hoian, the exotic of Mekong Delta to the jaw dropping temples of Angkor. This is an unforgettable holiday that Travel Vietnam designed for you & your loved ones!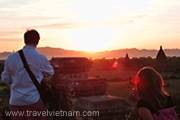 Blessed with rich history, diversified culture, a tour to Vietnam and Myanmar offers an unbeaten experience in Southeast Asia. Following the cruise in magical Halong Bay, this 14 day trip offers a great chance to experience the vibrant life of Hanoi, bustling city of Yangon and ancient Bagan kingdom. The combination of these two beautiful countries is simply a trip of desire...