Vietnam Travel Blog
According to the latest statistics published by Vietnamese Tourism Ministry, tourists arrivals in Vietnam in the first 9 months of 2017 soared 28.4% compared to the same period the previous year to 7.94 million. Visitors from Australia went up by 16.2% which made the country the eighth biggest tourists market of Vietnam.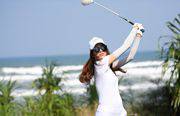 Danang Department of Culture, Sports and Tourism selected Pham Huong, Miss Universe Vietnam 2015, as the face of a promotional video for the landmark event of APEC 2017. In the video, Pham Huong presents a showcase of sightseeing spots, places, and resorts in the city. Danang will receive 10,000 delegates from 21 member economies.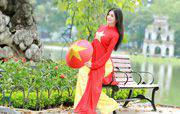 Today, in one of the world's last communist countries, the motorcycles and western dress of the industrious youth happily co-exist with orange-clad Buddhist monks and political posters from a different era, Vietnam attracts many British visitors to come with a direct flight from London to Hanoi and Ho Chi Minh City.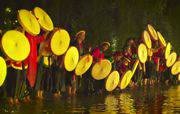 Audiences will experience six aspects of the cultural Quintessence of Tonkin: Poetry, Buddhism, Nostalgia, Music & Painting, Joy & Festivities. The show will bring you back to a pristine time, living in the old countryside of Vietnam, feeling the sacred atmosphere and the cultural crystallization of the land with thousands years of literature.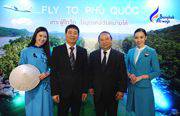 Mr. Puttipong Prasarttong-Osoth – President of Bangkok Airways Public Company Limited organized a press briefing event on 3 October 2017 for its soon-to-launch direct flight between Bangkok – Phu Quoc (Vietnam) as well as the photo exhibition "Phu Quoc… Pearl of Southern Vietnam."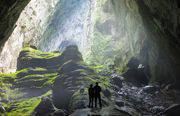 The Phong Nha-Ke Bang National Park in Vietnam contains the oldest karst system in Asia, between 400-450 million years old. Hang Son Doong (Son Doong Cave) itself is relatively young, with the analysis of sediment dating it to be only 3 million years old.
Subcategories
Travel Planning

Getting all tips and advice to plan your travel to Vietnam and Indochina

Solo Travel

Here, our travel consultants offer their top tips on how to travel alone successfully and safely to Vietnam

Traffic & Transportation

Crossing roads & Tips on getting around Vietnam