Vietnam Travel Blog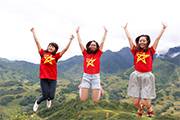 Sapa, Vietnam is one of the top attrations of this beautiful country. Sapa is best seen in the second week of September when all rice paddies turns to Gold color.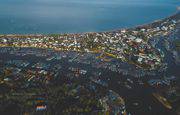 Following success of the first video "Vietnam from Above" launched last year, Vietnamese photographer - Le The Thang with nickname "Thang Soi" has recently released the high-quality video "Vietnam an Aerial Concert" telling about the country and its people from above.
As the lunar July is coming, many Vietnamese families start to make preparations for the Vu Lan festival (Ullambana). It is also known as the Amnesty of Unquiet Spirits. After the lunar New Year (Tet) festival, this is the second largest annual traditional festival of Vietnam, and is celebrated by Vietnamese people participating in various religious rituals and humanitarian activities.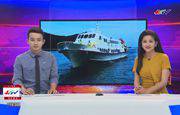 A commercial sea transport route from the Mekong Delta province of Soc Trang to Con Dao islands was launched on July 14 with the first ship setting sail from Tran De sea mouth at 8:00 A.M.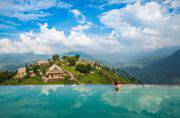 Located just 18km far from Sapa Town, Topas Ecolodge Resort is on the middle of natural scenery like a picture with blurred cloud and mountain and it offers the best swimming pool in the Northwest Vietnam. The infinity pool (95 m2) is heated and salty in a fresh green space of the resort, and views down the valley with majestic mountains and colorful minority villages of Ban Ho, Thanh Kim, Thanh Phu...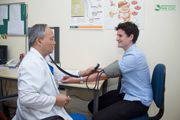 We recommend you travel with insurance. No one wants to get sick or face any problems relating to health when traveling to Vietnam, however, here are some information about best medical centers in major cities of the country you should know...