Vietnam Travel Blog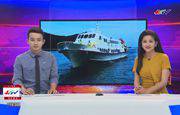 A commercial sea transport route from the Mekong Delta province of Soc Trang to Con Dao islands was launched on July 14 with the first ship setting sail from Tran De sea mouth at 8:00 A.M.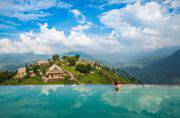 Located just 18km far from Sapa Town, Topas Ecolodge Resort is on the middle of natural scenery like a picture with blurred cloud and mountain and it offers the best swimming pool in the Northwest Vietnam. The infinity pool (95 m2) is heated and salty in a fresh green space of the resort, and views down the valley with majestic mountains and colorful minority villages of Ban Ho, Thanh Kim, Thanh Phu...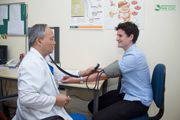 We recommend you travel with insurance. No one wants to get sick or face any problems relating to health when traveling to Vietnam, however, here are some information about best medical centers in major cities of the country you should know...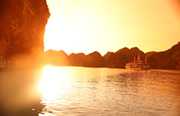 Although Vietnam is situated in the tropics, it actually enjoys varying weather conditions depending on the region where you are heading: North, Central, Central Highlands, South... The reason is the length and topography of Vietnam that covers different climate zones. As such, any time of the year can be the best time to visit Vietnam.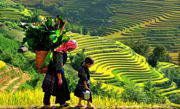 Sapa is among the top 3 most visited places in northern Vietnam after Hanoi and Ha Long Bay, but with no nearby airport the only option for getting there is to travel by road or rail and, despite being only 310 kilometers from Hanoi, it's a time-consuming exercise whichever route you take, so choose carefully.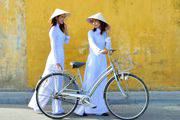 Is Vietnam safe to travel? What a popular question that almost travelers wonder in their mind when they first think about a holiday in Vietnam. You've heard that Vietnam is a beautiful place with cultural diversity. But you have problems about is it safe now. What do you worry about? Natural disasters, traffic, terrorist, people, food etc. We guess you think that because you don't have more information.