Vietnam Travel Blog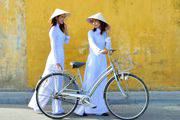 Is Vietnam safe to travel? What a popular question that almost travelers wonder in their mind when they first think about a holiday in Vietnam. You've heard that Vietnam is a beautiful place with cultural diversity. But you have problems about is it safe now. What do you worry about? Natural disasters, traffic, terrorist, people, food etc. We guess you think that because you don't have more information.
Low-cost carrier Vietjet Air will officially launch a new route connecting Hanoi and Yangon, the famous tourism city in Myanmar, on August 31, with tickets priced from only 205,000 VND (9 USD), the Vietjet announced on May 13, 2017.
The Vietnamese flute kite (in Vietnamese: "Dieu Sao") is not well known outside Vietnam, even among kiteflyers. Today, when it is mentioned, many people shake their heads or, if they suppose some knowledge, talk vaguely about paddy fields, buffalo and strange sounds that evoke the spirits of the wind.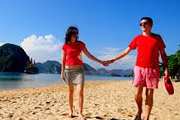 Long and thin, the S-shaped country, Vietnam encompasses a stunning array of cities, beaches, mountains, rivers, temples and more, making it a hugely rewarding honeymoon destination for couples looking for a holiday like no other. From its gorgeous landscapes to its fascinating history and culture, there's a lot for couples to discover in Vietnam. It's fairly easy to say then that anyone considering a
honeymoon holiday
to Vietnam won't be disappointed. Whether you're dreaming of a honeymoon on the beach, in a glamorous city or somewhere remote and rugged,
www.TravelVietnam.Com
handpicked 8 destinations for the perfect post-wedding getaway.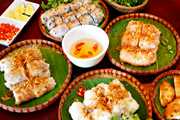 With its spectacular landscapes, fascinating history, epic food and pulsating energy, Vietnam will electrify all of your senses and seize you from all angles. Vietnam is at once crazy and serene, thrilling and relaxing. Leave the Vietnam War behind – here's why Vietnam should be your next travel destination.