Culture & History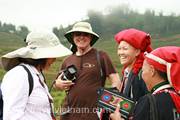 Explore Vietnam on an in-depth journey that takes you from North to South. Start with the colonial charm of Vietnam's capital, Hanoi, then travel to the natural wonderland of Halong Bay and trek through Sapa's terraced rice paddies and hill tribe villages. Visit the ancient capital Hue and bask on the beaches of Hoian. Explore the lush landscape of the Mekong Delta and the bright lights and urban bustle of Saigon. This tour takes you deep into our beautiful country, immersing you in our rich culture and elegant landscapes.
The entire tour is accompanied by experienced, local, English speaking guides.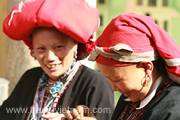 Discover North Vietnam's cultural diversity and breathtaking scenery. From Hanoi's colonial charm to Sapa's mist-entwined mountains and finally the turquoise, island dotted, Halong Bay. This tour includes all of North Vietnam's key sites.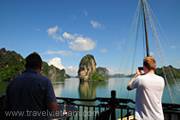 Explore Vietnam's key sites and get a taste for the rich culture and history. Discover Hanoi's colonial elegance, the World Heritage Site of Halong Bay, Hoian's tranquility, Hue's Ancient Citadel, and the modern bustle of Saigon on this 8-day journey that takes you from north to south or vice versa.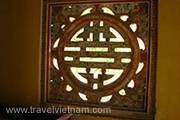 Experience the best Vietnam has to offer on this 12 day tour that takes you from South to North. Start in Saigon then explore the lush landscapes of the Mekong River Delta. Relax under the whispering palms in Hoian and discover Hue's ancient history. Conclude your tour with a visit to Vietnam's eclectic capital and a boat cruise along the eerily beautiful Halong Bay...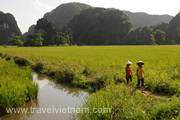 This special trip will introduce you to some of the best of North Vietnam - its diverse ethnic groups, a variety of different crafts, the traditional medicines of the land, and some of the best scenery in the country. Arriving in Hanoi, you will tour the city and its shops as well as visit the Museum of Ethnology. Then, you will head west to the area around Mai Chau to tour the hill tribe areas and spend the night in local home become acquainted with the friendly Thai tribe people. Continue to Ninh Binh, Tam Coc passing Cuc Phuong National Park, you will then head up to Halong Bay for a night on a luxury cruise.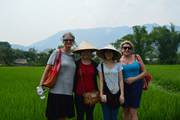 18 days traveling from North to South Vietnam on Grand Vietnam Tour and experience local life up close as we explore the colorful hill-tribe villages in Mai Chau, stay overnight on Halong Bay cruise, discover Hoian and surroundings and explore the waterways and lust fruit orchards of the Mekong Delta. The trip covers all highlights of Vietnam – from Hanoi's colorful Old Quarter to the beaches of Nha Trang, the old French hill station in the central highland of Dalat and the fantastic markets of China Town in Saigon. It absolutely offers great experience for those who want to discover Vietnam in depth.