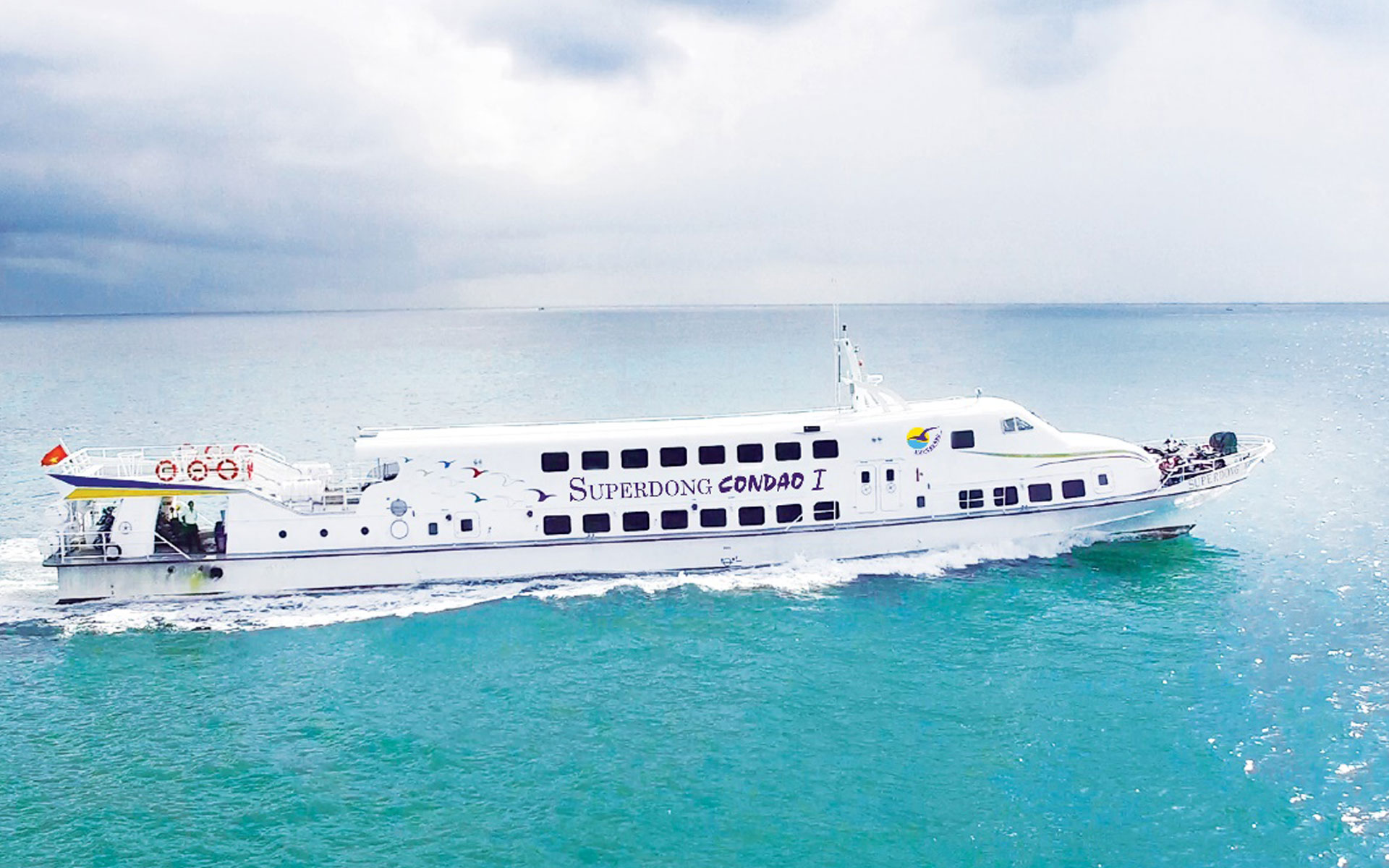 The number of flights connecting Co Ong Airport in Con Dao with Ho Chi Minh is limited to few days per week. The route is only flown by turboprop aircrafts operated by VASCO, a subsidiary of Vietnam Airlines.
Con Dao is accessible by ferry from the port of Vung Tau with Phu Quoc Express in 3 hours 15 minutes. As well as from the port of Soc Trang with Superdong Speed Ferry in 2 hours 30 minutes. Passengers can combine bus + ferry routes if coming from Ho Chi Minh to Vung Tau and Soc Trang respectively.
Phu Quoc Express and Superdong Speed Ferry operate daily ferry services connecting the main ports of Vung Tau and Soc Trang with Con Dao islands.
Phu Quoc Express operates a fleet of VIP Catamarans with European design. It's powered by Roll-Royce engines and boat hull made of Aluminum alloy. The vessel Con Dao Express 36 has capacity for 600 passengers. The seating options are for economy, premium economy, and VIP classes. Complimentary cold towel and mineral water are provided.
Superdong Speed Ferry fleet consist of 12 vessels. All the cabins are equipped with air conditioning, modern interior, and entertainment system to relax through the journey. Complimentary cold towel, mineral water, and free wifi are provided.



Last updated on 2021-03-10 06:55:07.