Traces of human settlement in Nha Trang date back to the Cham Empire, though in times of Vietnamese rule, there wasn't much more than small fishing villages. The French recognized that this beautiful bay, with its islands and white sand beaches, made for a perfect bathing spot, and began the transformation into a resort town. American soldiers agreed, and Nha Trang became a favorite vacation stop during the war. In these days, it is becoming a popular destination for both local and international tourists looking for a spot of relaxation or a splash of adventure.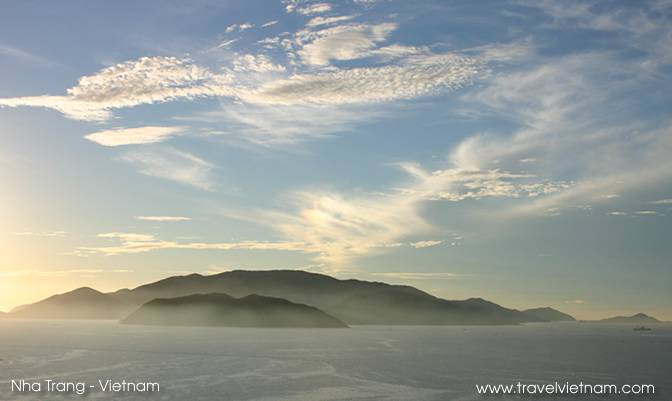 In Nha Trang, the monsoon season is from October to mid December. Sea winds can be heavy, and sometimes the weather can get pretty chilly. Summer, naturally, brings many vacation goers into town and hotel rooms get somewhat more difficult to find.
Nha Trang offers plenty to keep tourists occupied – from island-hopping boat trips and scuba diving, to mud-baths and historic sites.
While Nha Trang is a centre for marine science based at the Nha Trang Oceanography Institute, it is now more known for its fun in the sun mentality. If you prefer your marine life served on a plate, it is also the best place in Vietnam to order up a couple of lobsters.
One of Vietnam's most scenic drives, Tran Phu Street runs along the ocean and is referred to as the Pacific Coast Highway of Vietnam. Tran Phu is the backbone of the city, accompanied by a pleasant waterfront promenade, palm trees and the nearly 6km of beach.
From the beach, you will be able to see Hon Tre Island (Bamboo Island). The motorized cable car system is the world's longest, linking the mainland to the five star resort and theme park. The myriad of other islands in the bay, from Hon Tam, the setting of an extensive eco-resort, to Hon Lao, the home to troops of wild monkeys, will ensure that your stay is anything but ordinary.
Visitors can still see the famous Po Nagar Cham Tower perched on a hilltop at the mouth of the river. The ancient Champa temple was restored by a local king in 784 AD after being ransacked by invaders who made off with its treasure.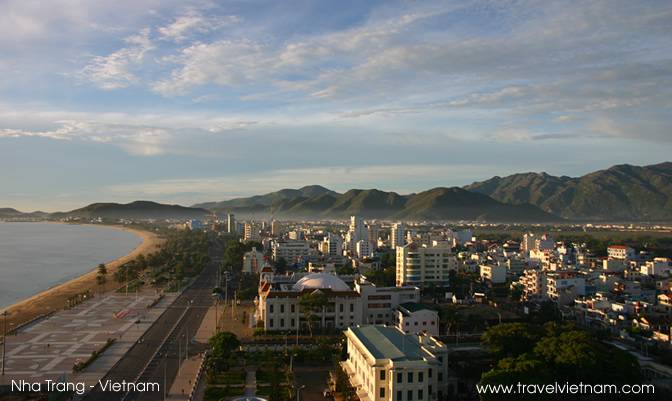 Po Nagar Cham Towers - A defining attraction of Nha Trang, these Cham ruins are the best-kept in Vietnam. Set on a hill with views overlooking the river crowded with fishing trawlers, the whole complex is quite impressive. The towers serve as the Holy See, honoring Yang Ino Po Nagar, the goddess of the Dua (Liu) clan, which ruled over the southern part of the Cham Kingdom covering Kauthara and Pan Duranga (present-day Khanh Hoa and Thuan Hai provinces). Originally the complex covered an area of 500sq. meters and there were seven or eight towers; four towers remain presently, including North Tower (Thap Chinh), Central Tower (Thap Nam), South Tower (Mieu Dong Nam) and Northwest Tower (Thap Tay Bac).
Long Son Pagoda - A popular tourist destination and buzzes with activity. This striking pagoda was founded in the late 19th century and has been rebuilt several times over the years. The entrance and roofs are decorated with mosaic dragons constructed of glass and bits of ceramic tile. At the top of the hill, behind the pagoda, is a huge white Buddha seated on a lotus blossom and visible from all over the city. Around the statue's base are fire-ringed relief busts of Thich Quang Duc and six other Buddhist monks who died in self-immolations in 1963. There are 150 steps to the top, but around the half way point, take a break with the 80m long sleeping Buddha.
Alexandre Yersin Museum - Dr. Alexandre Yersin created Nha Trang's Pasteur Institute in 1895 to manufacture a vaccine for the bubonic plague and was well-known in the area for his work in sanitation and agriculture and his ability to predict typhoons. Yersin's library and office are now an interesting museum. On display is his laboratory equipment, books from his library and personal letters to his mother. The model boat was given to him by local fishermen with whom he spent a great deal of his time. Tours of the museum are guided in English, French and Vietnamese, and a short film on Yersin's life is also shown.
National Oceanographic Museum - Housed in a grand French-colonial building in the port district of Cau Da at the far south end of Nha Trang,is the attached Oceanographic Institute founded in 1923, and signs direct you around the tanks of colorful live marine life and the 60,000 jars of pickled specimens that make up the collection. There are also stuffed birds and sea mammals and displays of local boats and fishing artifacts.
XQ Hand Embroidery - Enter this rather elaborate yet traditional Vietnamese courtyard looking out to the sea and admire the embroidery on display. You can see masterpieces unraveling before your eyes upstairs where artisans embroider for hours on end. Some of the embroidery is so realistic that it resembles photographs.
Dam Market - Nha Trang's largest open air market. Unlike the street vendor market in other cities throughout Vietnam, this market has actual vendor stalls selling clothes, gifts, fresh food and local special products. From fresh day's catch of seafood to the latest in fashion every can be found here at Dam Market.
Hon Tre (Bamboo Island) - Home to Vinpearl Land, is impossible to miss with its imposing Hollywood-like sign on the island facing the city. It is a massive entertainment, accommodation and tourism complex. A cable car runs from 8am to 9pm (Monday to Thursday) and 8am to 10pm (Friday to Saturday) and it is the world's longest cable car (3311 meters) over water which takes around 13 minutes to reach Hon Tre Island. Vinpearl attractions include a theme park, musical fountain, water park and aquarium as well as numerous restaurants. Tourists can reach the biggest island in the bay by public ferry, but it is geared to locals and thus probably advisable to go with an organized tour
Hon Lao (Monkey Island) - A firm favorite on the tourist trail. In 1985, 200 long-haired monkeys were brought in from Malaysia. Today, there are over 1,000 wild monkeys that expect to be fed. To cater to their hunger, you can buy corn on the island. Keep an eye on your belongings as there have been numerous reports of the monkeys snatching objects and running off.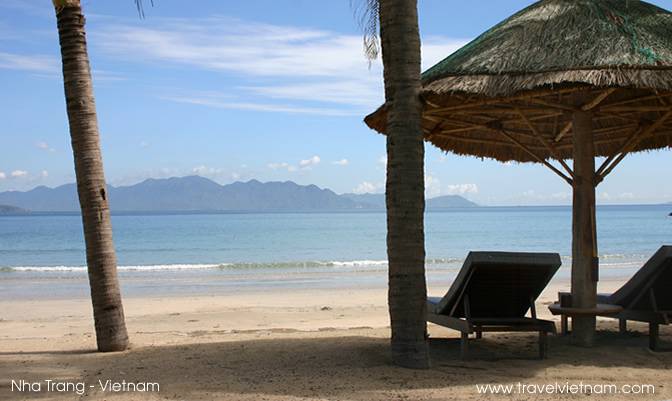 Last updated on 2021-04-02 00:56:27.
Other Vietnam Attractions