Hear me out brave travelers and the rabbit hearted ones also. This is a tale for those who dare to challenge the mighty ascending dragon skirmishing the roads of Vietnamese cities. With its metal head, shining eyes and roaring sound, he appears as millions of motorcycles, heading viciously in all directions at the same time. Mighty, scary this dragon is you might say. Yes, but easy to tame. I will tell you how to do it. So stay a while and listen…

The street is the dragon's environment, so always extra care is needed: even if you don't see any approaching, still keep caution. It can appear suddenly. Always look around on the empty street. But the real challenge arises when you decide to cross the street during the rush time (means: every time).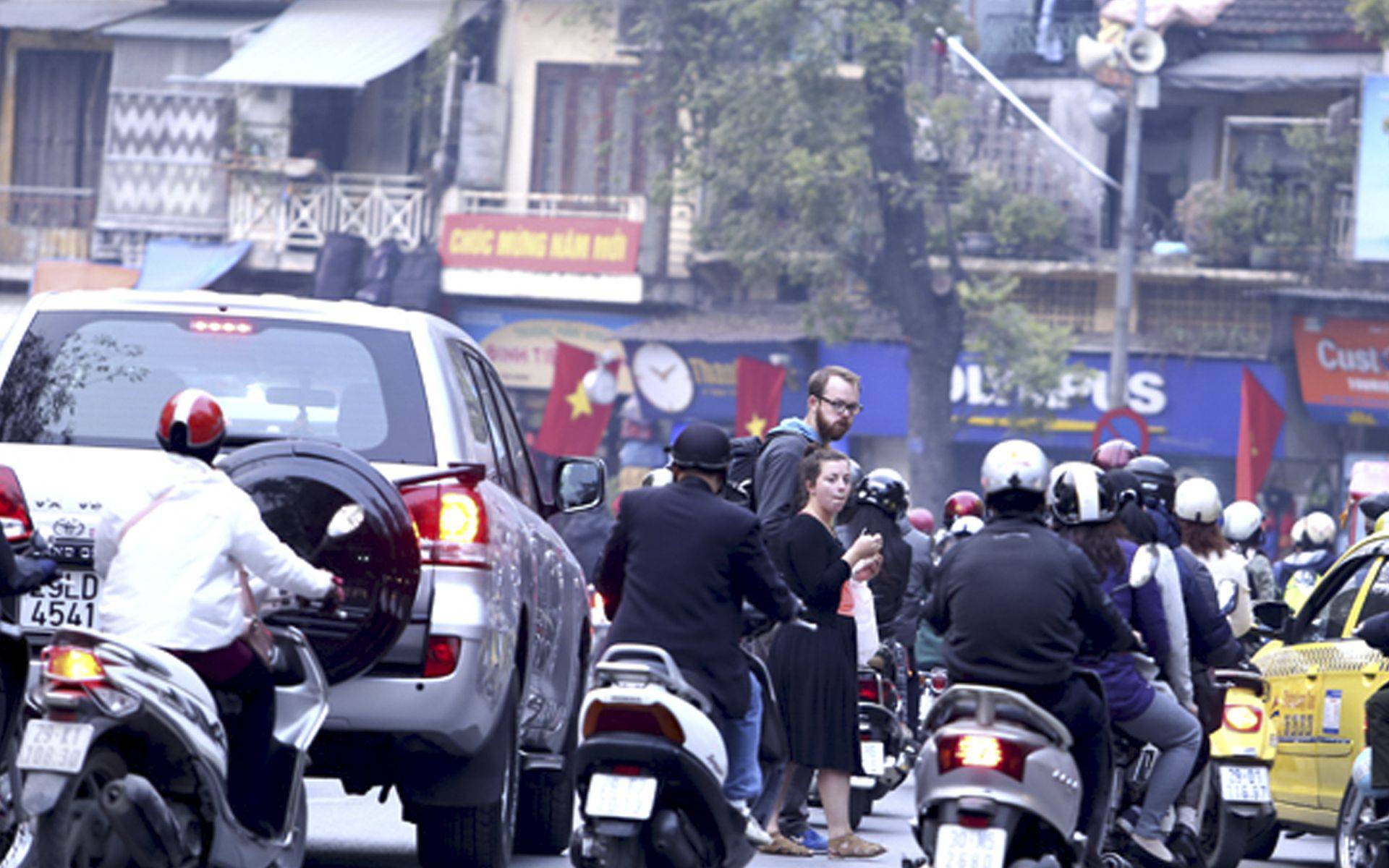 First, look into the beasts eyes. Bear in mind that it can be in both places at the same time. On your left and on your right. Even if the street signs indicate one direction… still look in both directions. Now, once you see the beast approaching, don't be afraid. Step on the street. Slowly but steadily make a step. And then one more. Keep walking towards slowly but with confidence. Look in the beasts eyes, but don't change the pace. And in this very moment you will see what will start to happen… it is called magic. While you keep walking, the beast will divide into small parts and pass you by, giving you a space to keep walking within the same rhythm and direction.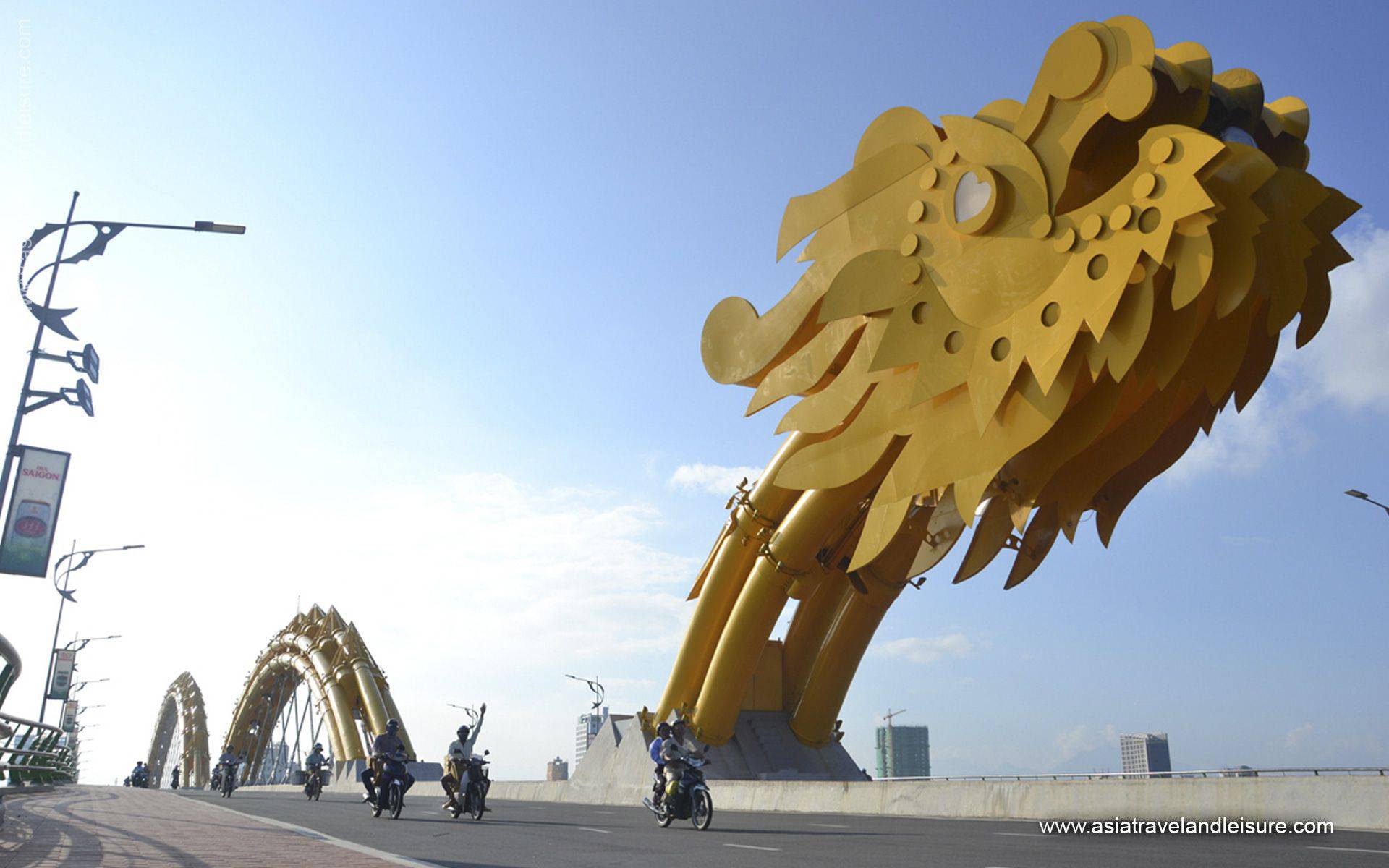 You see, the dragon has strong body, and big shining eyes, but he absolutely have no interest of eating you. Dragons are fuel propelled. They do not eat travelers. All you need is to respect its goal, and the dragon will respect yours. You walk your way, he will gently pass by, maybe behind you, maybe before you, but you will never cross your ways as long as you keep looking in each other's eyes. Be sure to be seen, and be sure to see. The land of Vietnam is much like this dragon on the streets. Seems chaotic and dangerous, but once you find the way, you can feel safe and with respect to its direction, you can follow yours. Be sure to keep consistency of your steps traveler. The dragon will make sure to avoid you.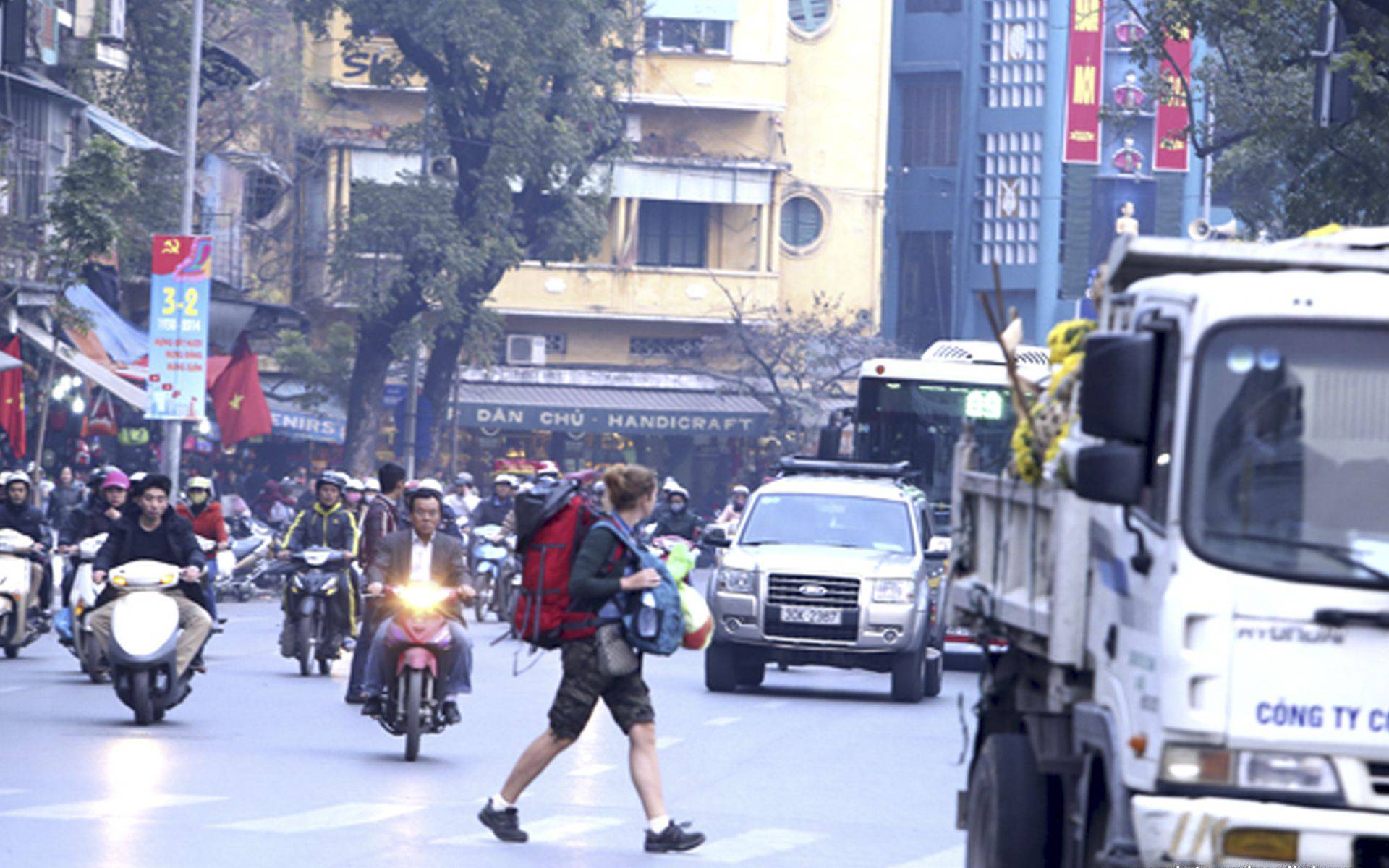 This is how to cross the street in Vietnam.
Last updated on 2021-03-23 20:29:11.