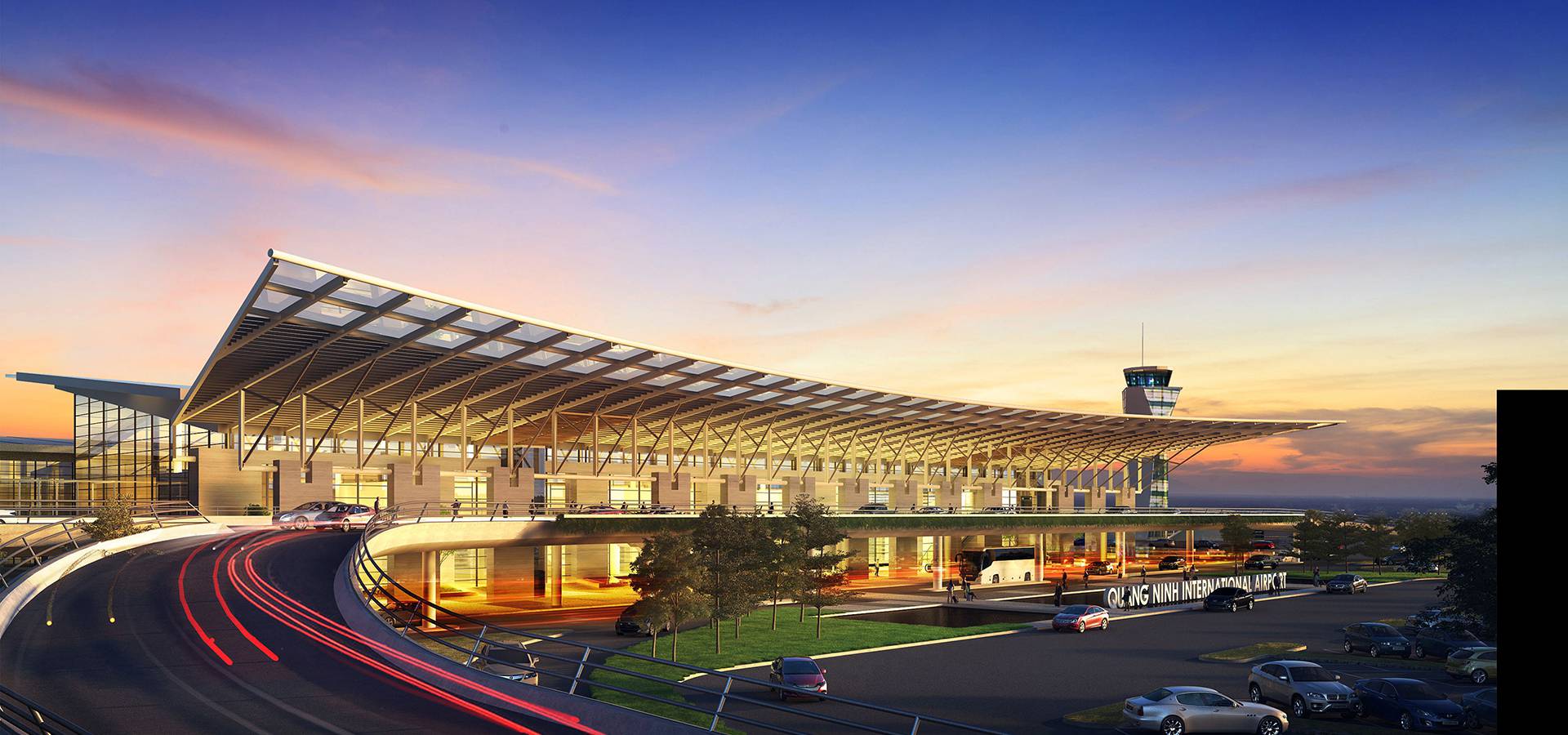 Van Don International Airport is a new airport development project located on Van Don Island, 50km from Ha Long City, in Vietnam's Quang Ninh Province. This airport is situated near World Heritage listed, Ha Long Bay, and scheduled to open to air traffic in December 2018, according to project investor the Sun Group. It is the first airport in the country built with locally mobilized capital.

Construction began in 2015 and 90 per cent of its runways have now been completed. Built under 4E International Airport standards, it will be able to cater to large aircraft such as A380s and B777s, making it the equal of other major international airports in Vietnam, such as Tan Son Nhat in Ho Chi Minh City, Noi Bai in Hanoi, and Da Nang and Can Tho.

The USD333 million airport in northern Quang Ninh province capable of welcoming the world's largest aircraft (Boeing 777, 787, 747-400 and A350 and equivalent sized aircraft by 2020) and it will operate as a mixed use facility, handling both civil and military operations. The airport aims to accommodate 2-2.5 million passengers annually by 2020, and 5 million by 2030.

Upon completion, Van Don International Airport will be operated by the Sun Group rather than Airports Corporation of Vietnam (ACV). The group established the Van Don Investment and Development Joint Stock Company last April for the task.

Road infrastructure connected with Van Don is also being constructed such as the Ha Long - Hai Phong, Ha Long - Van Don expressway. Bach Dang bridge, connected to the Hanoi - Hai Phong expressway, will reduce the travelling time from Hanoi to Van Don by half, which is less than two hours. Most of the investments in Van Don now focus on tourism and recreation to take advantage of Van Don's location and its Bai Tu Long National Park. Therefore, upgrading Van Don into an international airport will open the door for international visitors.

As Van Don District is among the three special economic zones planned in the country, the airport is expected to boost the local economy, including tourism at Ha Long Bay. The number of visitors to Quang Ninh increased 26 per cent year-on-year in the first five months of 2018, to nearly 6.6 million, according to figures from the Quang Ninh Department of Culture, Sports and Tourism. The locality, which serves as host for National Tourism Year 2018, expects to welcome 12 million visitors this year, including 5 million foreign arrivals, and generate tourism revenue of around VND22 trillion (USD970 million).

SPECIFICATION
Owner: Sun Group
Design: CPG Consultants Pte. Ltd. (Singapore)
Total area: 288 ha
Total investment: VND 7,500 billion (US$330 million)
Location: Social Solidarity, Van Don District, Quang Ninh Province
Commences: 2015
Set for completion: 2018



Last updated on 2021-06-09 20:22:51.