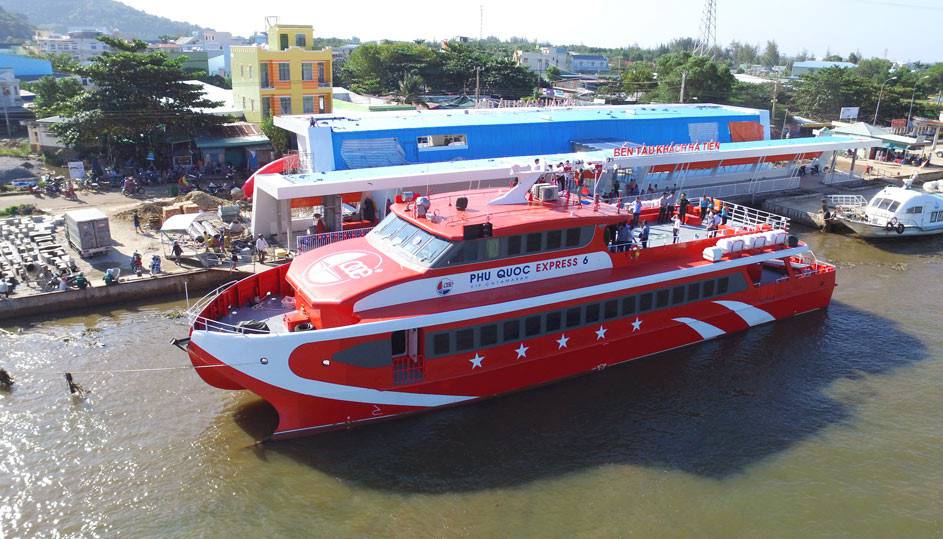 A part of airways to Phu Quoc, visitors can get to or out of this paradise island by speed-boat. And Phu Quoc Express Service is now the newest fast speed boat that offers a connection between Phu Quoc Island – Rach Gia and Phu Quoc – Ha Tien.

Boats of Phu Quoc Express are European style designed, using the latest modern Roll-Royce MTU 16V2000M70 machine and boat hull is made of Aluminum alloy of Italy.

Each Express boat has capacity for 300 passengers, 16 business class seats, length 33m , width 9.5m. Boat space is comfortable, clean, wide, convenient to move and limit seasick. On aboard, boat is full of about 50 passengers for sightseeing. Daily departures from morning to afternoon, the 5 star Phu Quoc Express Boats are the fastest and most comfortable way of transport between the island of Phu Quoc and Vietnam's main land.

Ticket price and time-table on Phu Quoc Express Boats
Ticket includes the following services and facilities:
• Pick up from hotel (in Duong Dong Town, Phu Quoc Island) and transfer to the pier,
• Free bottled drinking water,
• Travel insurance,
• Yacht standard toilet.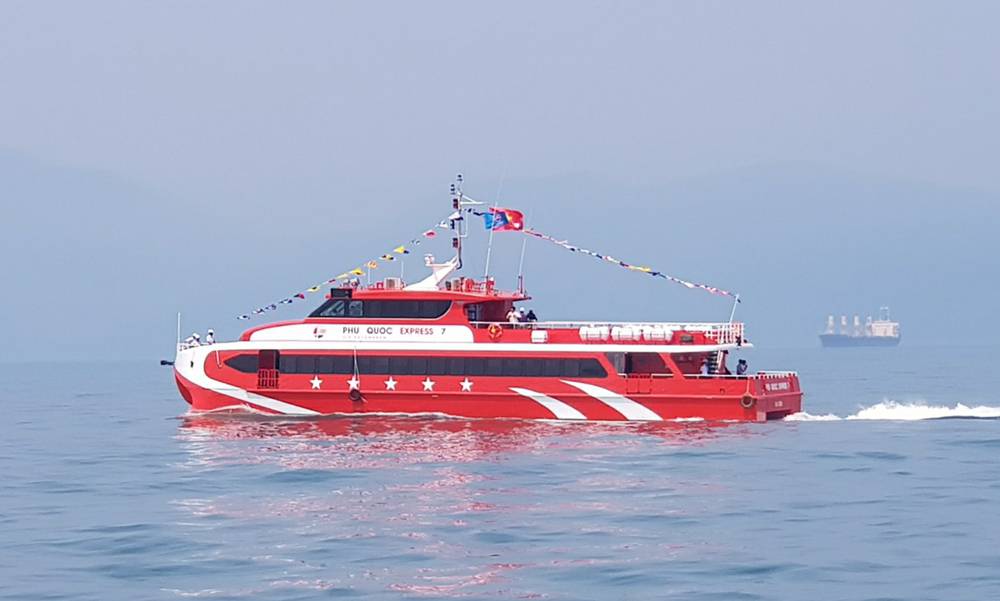 The procedure required when traveling on Phu Quoc Island by speed boat:
Get comply with the law and ensure the interests of customers in the purchase of insurance:
– When booking Phu Quoc Express tickets you need to provide information including Full Name + Date of Birth + ID or Passport Number.
– When boarding, you need to present your passport.
(Note: Ticket information and documentation presented at the port must match each other).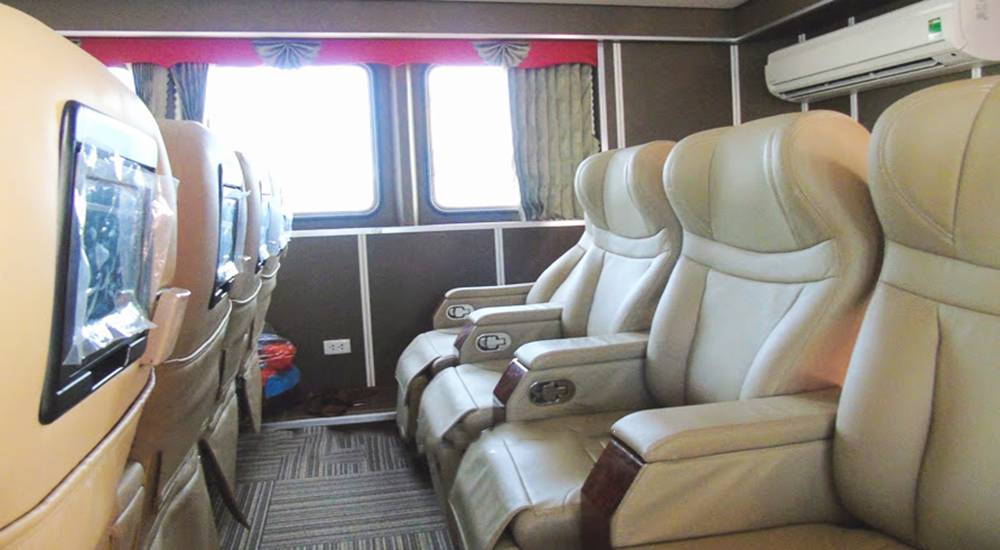 VIP Cabins on Phu Quoc Catamaran.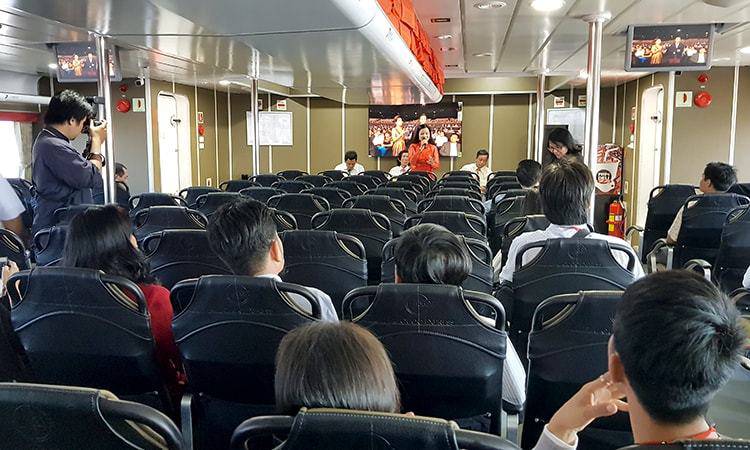 Economy seats on Phu Quoc Express Boat.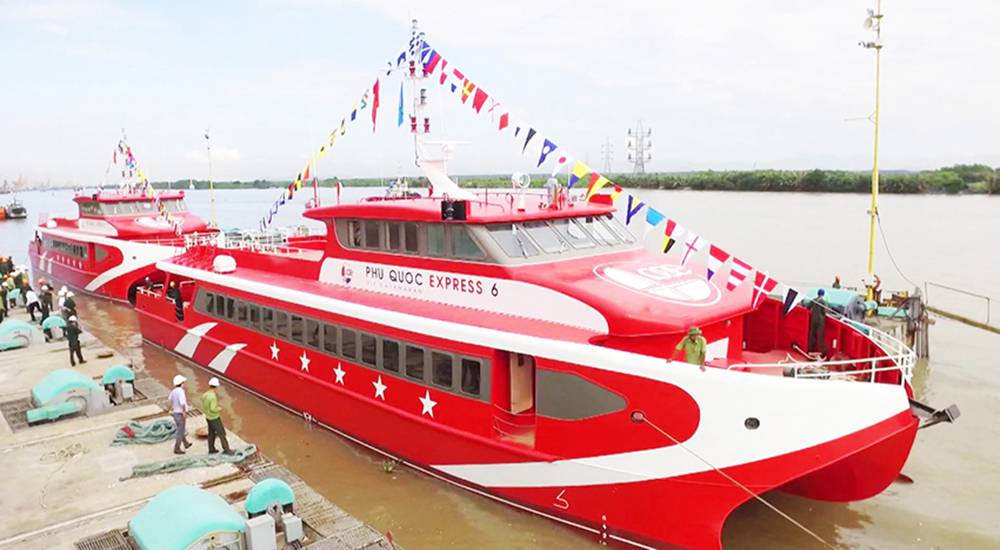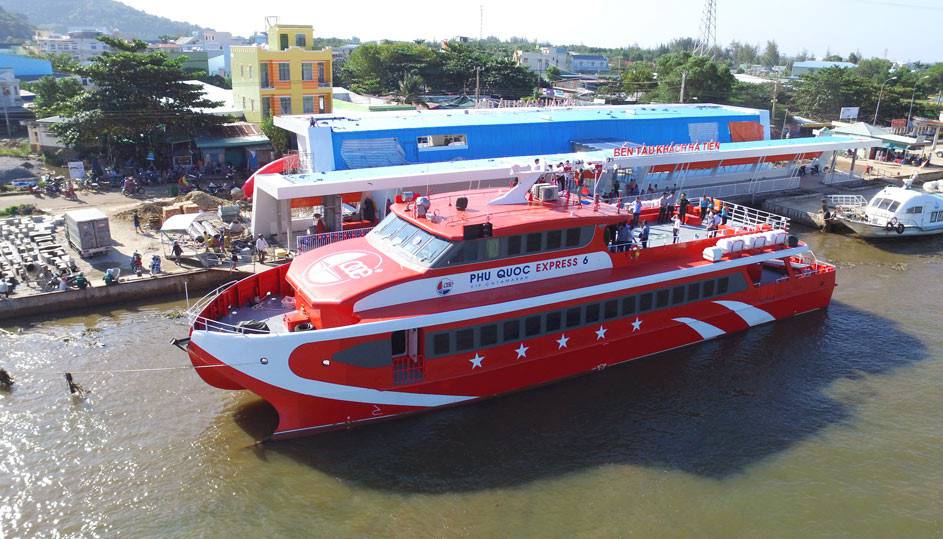 We provide Mekong Delta tours with an excursion to Phu Quoc Island using this 5 star Phu Quoc Express Boat for a connection between Rach Gia and Phu Quoc or Ha Tien to Phu Quoc or vice versa. Kindly contact our travel consultants to get more details and best offer today!

Last updated on 2021-06-03 18:47:23.