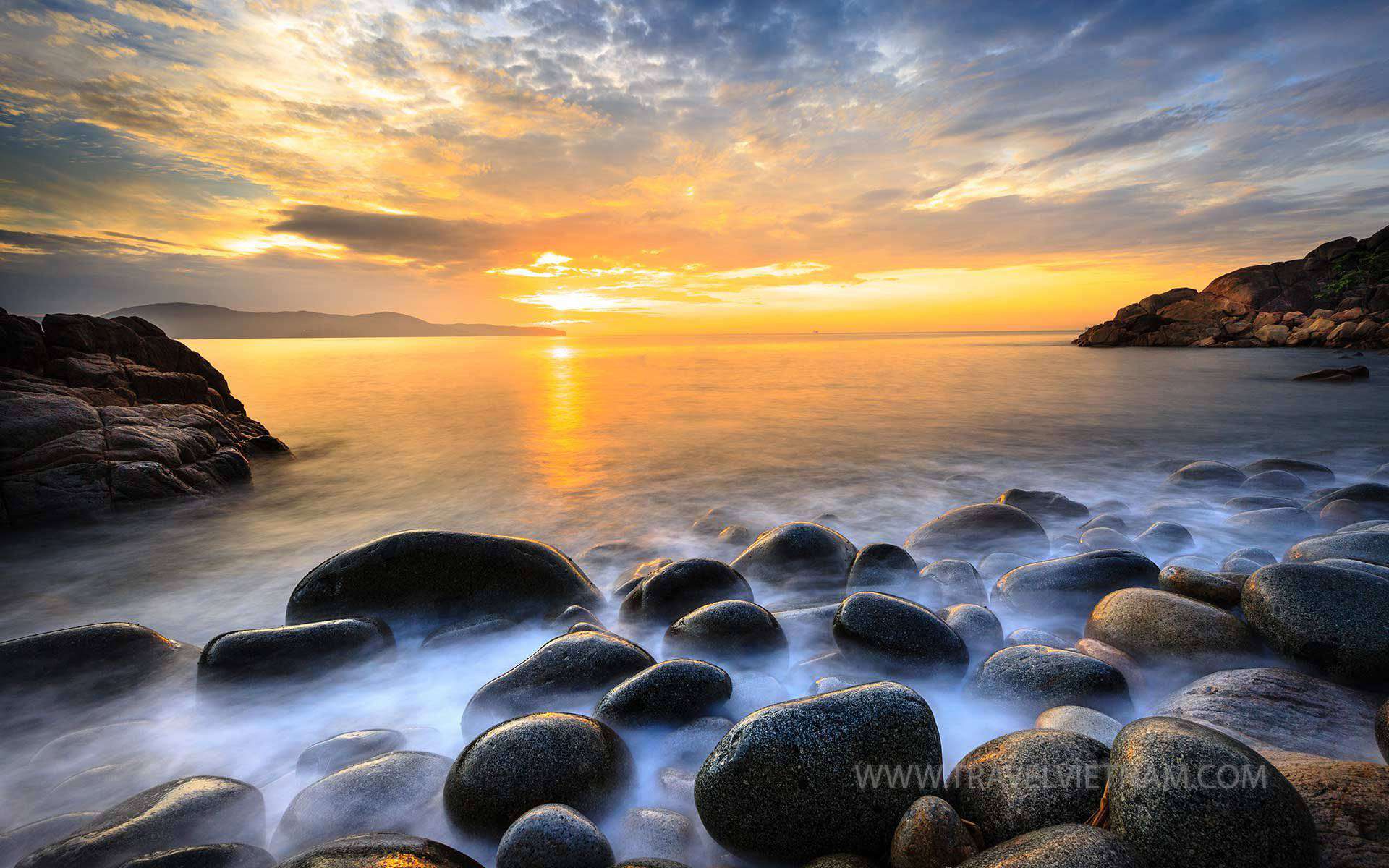 "VIETNAM CAMBODIA DISCOVERY 12 days 10 nights"
2012-05-24 10:07:37
Durations 75 Days - 74 Nights
Travel consultant Mua Nguyen
Customer name Small Group Tour
Address United Nation
Start date 2017-06-03 17:00:00
Finish date 2017-08-17 17:00:00
VIETNAM & CAMBODIA DISCOVERY 12 days/ 10 nights from 21 Apr to 2 May 2019
Duong
Steve and I just wanted to thank you for a great trip! The tour guides were fantastic and the countries beautiful.
Best regards
Beth and Steve Goodman from United State of America

---
ESSENTIAL VIETNAM & BEACH RELAX 15 days/ 14 nights from 13 Apr to 27 Apr 2019
Dear Lana,
I thoroughly enjoyed our trip to Vietnam. It was so well organised, it gave us total peace of mind to enjoy our trip knowing everything was taken care off. Lana, the guides and drivers were all wonderful. I would highly recommend your service to family or friends thinking of travelling to Vietnam. One thing that did concern me but is out of your control is the amount of rubbish in the Mekong river and Halong Bay was even worse. It disturbed me greatly as Vietnam relies so much on a seafood diet that one day you may not have any fish left to feed your people. But once again thank you for the wonderful experience we had in your lovely country.
CHRISTINE HENSHAW froom Australia

---
Vietnam Highlights 11 days 10 nights from 21 Mar to 31 Mar 2019
Dear Van,
We just got back to our home country and can therefore now react. Quite frankly I don't know where to start. This trip was simply the best ever and completely exceeded any of our expectations. First and foremost we fell in love with Vietnam and its people; an incredible country. More importantly towards you however is the fact that we were (and still are enormously impressed by the organization of our trip. Our interpretation of a guided tour was simply completely off. What you offered here and the way it was executed was nothing short of perfect especially considering the cost of the trip; we were positively blown away. The "guidance" during the entire trip was really seamless. Not only was a guide plus a driver waiting for us perfectly on time at any arrival point but they also made 100% sure we were really okay with all our bookings in hotels, train and airlines. Everything was double checked and we were brought to hotels and checked in where everything was ensured to be in perfect order before we were left alone. This kind of care was really special. Also the program was excellent. Although upfront I felt really we had an overloaded program and destinations, once underway everything was really relaxed and we did not feel any kind of pressure. Given the fact that we were just the two of us with our guides all kind of flexibility was offered (without loosing the content of the trip) which made us feel very comfortable and relaxed. Also the program was just right with enough time off with the two of us and the excellent balance in guided tours and time personal time. It was just perfect to feel really at ease. The fact that we were left on our own in the pre-arranged lunches was also great. Everything perfectly prepared and then the relaxing atmosphere to a private lunch talking things over in our own language amongst ourselves was shear perfection.
Although really everything was as said really great I would like to take this opportunity to especially mention Mr. Huy and his excellent driver in Hanoi. Those two gave us the extra touch of care and were really outstanding. All the others were also great but these two were extra special in the way they took care of us, may sincere complements and thanks! As to the accommodation everything was excellent whereby the hotels in Hanoi and Hoi An where of the next level and really outstanding. The service and location at the Oriental Central Hotel in Hanoi was something you had to witness to believe it, that good! Everything around the Belle Maison Hanada Hotel in Hoi An was in one word outstanding! I also would like to mention both the service as well as the accommodation of the V'Spirit Cruise which was also mere perfection and fully exceeded all of our expectations. Once again all the rest was also excellent but these were the absolute best!
There is only one regret I do have and that is that I did not thank YOU enough for the organisation and all your care and assistance in the background during our trip! In retrospect I should have presented you with with a gift instead of the other way around, the trip and YOU were absolutely fabulous. We do seriously plan the come back so I hope and trust we can still make it up to you at a next trip. Thank you very very much indeed for a memory of a lifetime and an excellent enjoyable trip through beautiful Vietnam.
I have copied Irene also on this E-mail and I have verified that so fully agrees with my above statements. Should she feel I forgot something or neglected a detail then she will of course add to this story-line.
Last but not least I can inform you that I have really tried to also vent this above opinion on you and your organisation on TripAdvisor.
With warmest regards,
Bert Rits from Netherland

---
Vietnam tour packages from Israel 12 days (Feb 2019)
Greetings;
Thank you for your concerns, we really appreciate it.
About the trip we had about a week ago;
We really enjoyed it, loved the country a lot, the local people were so nice and very kind. Such fascinating sites we visited, and a very beautiful nature, tried new dishes of vietnamese food and learned about a new culture.
All of the tourist guides were very kind and had wide knowledge, it was very interesting to listen to their explanation about the history of Vietnam, and had good time with them. Also not forgetting the nice drivers, they were very helpful and such great hosts.
And must mention the Halong Bay Cruise, it was some place of wonderlands, very beautiful place and very lovely crew.
Lastly, about Sa Pa- it wasn't in the actual program but we asked to add it, and didn't regret that choice. It was literally Magical! Very beautiful! Amazing Amazing Amazing! Tourists should not miss it.
Thank you so much for hosting us in Vietnam and many thanks to the sweet guides and drivers.
We will recommend your company for sure.
❤️
Sincerely;
Alobaidi Family group from Israel
---
Ninh Binh day trip on Mar 2019
Hi Vicky,
Tour was very good. Our guide, Thuon, and the driver both very good.
Thanks for your help for the arrangements.
Regards
Ramkumar B & family (7 people) from India

---
VIETNAM & SIEM REAP DISCOVERY 15 days/ 14 nights from 15 Feb 2019 to 1 Mar 2019
Mrs. Cindee: Hi Huyen, this has been the best, most incredible trip! You have been very helpful and everything has gone smoothly. We especially love this hotel in Cambodia and appreciate you getting us upgraded. ? I will send you a note later with more details later but this has been a wonderful trip and we will all highly recommend Travel Vietnam to our friends!!!!
Mrs. Karen Kuklin: Thanks for summarizing so well Cindee - it's been an amazing trip Huyen ! Thank you!

Cindee Graham from USA
---
Sapa – Ninh Binh tour (Feb 2019)
Hello Vicky
We enjoyed very much that tour we booked through you
Everything was very good
We really happy we booked through you and hope we will be back to Vietnam ( anyway that was our 3rd time in Vietnam. our first time was 15 years ago
We will recommend of course
Thanks again
EGOZI PERI ORIT & EGOZI ZVI from Israel

---
Best of the North 4 days/ 3 nights from 3 Feb to 6 Feb 2019
Hi Duong,
Thank you very much. We had an awesome time and thanks for planning everything so meticulously.
I was speaking highly of your service today to my colleagues in my new organisation and will soon share your details / recommend you to them .
Will fill up the survey as well
Thanks
Saurabh from Singapore
---
VIETNAM & CAMBODIA DISCOVERY 15 days 14 nights from 10 Dec to 24 Dec 2018
Working with Van Anh to put together the trip was a pleasure. She was great and very responsive to everything i said i wanted. Adding some stops i didn't know about. I probably should have eliminated Saigon since one day wasn't really enough time to see anything and i would have preferred the extra day in any of our other stops. Also, probably would not have had the 4.5 hour bus ride to Halong Bay the day after 5-6 hr bus ride from Sapa. Might have been better to have another night in Hanoi in between. But we were trying to fit in a lot in a finite amount of time so we had to. I hope we do get to return and would not hesitate to use TV.
Kind regards,
Rosemary Harris from USA
---
VIETNAM HOLIDAY 5 days 4 nights from 28th Dec 2018 to 1st Jan 2019
Dear Thao Ly,
I would rate the services of Travel Vietnam as excellent. The guides posted to guide us were knowledgeable and extremely courteous.
The Travel Consultant Ms Thao Ly was excellent and straightforward. The pricing was honest and she endeavoured to provide the best services.
We would always recommend travellers to Vietnam to use Travel Vietnam (Division of Asia Travel & Leisure) for all their needs when they travel to Vietnam.
We would be posting an excellent appreciation of this agency in Tripadvisor/Expedia.
Mr Mathew Joseph from UAE

---
Siem Reap & Saigon – from 25 Dec 2018 to 1 Jan 2019
Thanks so much for arranging our trip. It was a wonderful experience for our family to be together in Southeast Asia for the New Year! We appreciate the organization of the trip, the friendly and kind demeanor of the guides and their knowledge of the temples, local villages and key sights. It was a most auspicious start to 2019!
Robert Kukulka from UAE

---
MYANMAR & VIETNAM DISCOVERY 27 days/ 26 nights from 10 Nov to 6 Dec 2018
Special Thanks to Duong who has been so professional from the start. This trip was very special for my elderly parents.
Overall the hotels were good but a couple were disappointing as they lacked the 4star quality. The guides were all generally good apart from the one in Hoian who did not seem very knowledgeable and was not interested in looking after us! But thankfully Duong changed the guide for the last day in Hue.
The itinerary was great and suited us for this trip because of the age group. All the drivers were excellent and always punctual and polite. Your services exceeded my expectations in every way and would have no hesitations recommending your company to others.
Thanks again to Duong, beautiful country, lovely warm people & the hosputalty:)
Our best stay was at Salinda resort, absolutely ticked all the boxes in every way!
Smita Ladva from USA

---
Small Group Tour from United Nation.