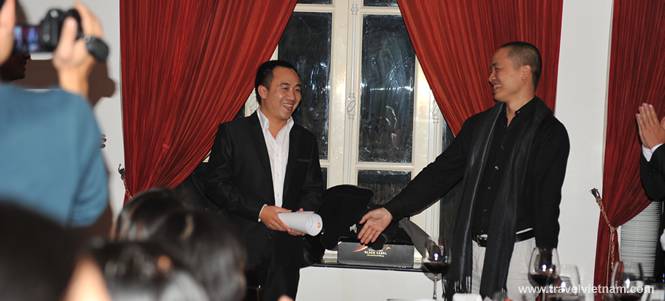 Asia Travel & Leisure - Hanoi Head Office organizing Year End Party 2012 at 84B Nguyen Du Street, Hoan Kiem District, Hanoi at 17:30 on Wednesday 12/12/2012.
We sincerely appreciate great support of all the service providers, suppliers, all the tour guides, drivers, all the staff of Asia Travel and Leisure at 5 offices in Vietnam, Laos, Cambodia and Myanmar who has been very supportive to our company every single day of the year.

We also appreciate the sponsors who make our party even more fun and impressive.
We wish you all and your loved ones wonderful holidays and a Happy New Year!
On behalf of BOD of Asia Travel & Leisure,
Managing Director

Alan Hoang


SPONSORS:

Sunny Mountain Hotel Sapa - www.sunnymountainhotel.com
Imperial Hotel Hue - www.imperial-hotel.com.vn
Paradise Cruises - www.paradisecruises.vn
Ancient House Resort Hoian - www.ancienthouseresort.com
Indochina Sails (Halong) - www.indochinasails.com
Cruise Halong - www.cruisehalong.com
Le Royal Spa Center (Maison D'Hanoi Hanova Hotel) - www.hanovahotel.com
Pelican Cruise Halong - www.pelicancruise.com
Romance Hotel Hue - www.romancehotel.com.vn
Mai Chau Lodge - www.maichaulodge.com
Anh Hoa Restaurant Hanoi - www.nhahanganhhoa.com.vn
Bhaya Cruises - www.bhayacruises.com
Gondola Hotel Hanoi - www.gondolahotel.com.vn
Mam Restaurant Hanoi - www.mamrestaurant.vn
Calypso Cruiser - www.orientalsails.com
Wild Rice Restaurant Hanoi - www.wildrice.com.vn
New World Hotel Saigon - www.newworldhotels.com
Best Western Premier Indochine Palace Hue - www.bwp-indochinepalace.com
Hoian Beach Resort - www.hoianbeachresort.com.vn
Indochina Junk (Halong) - www.indochina-junk.com
Palm Garden Resort Hoian - www.palmgardenresort.com.vn
Melia Hotel Hanoi - www.meliahanoi.com
Fansipan Express Train
King Express Train
Livitrans Express Train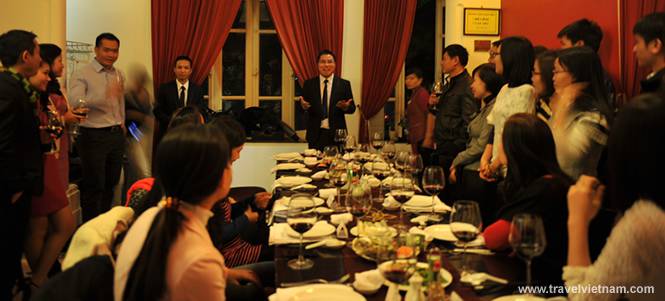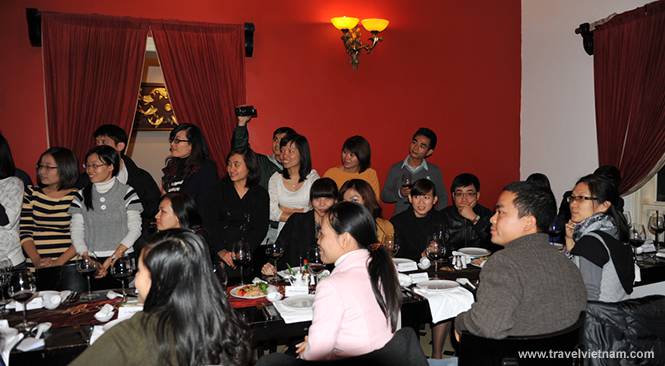 The best mannered staff of 2012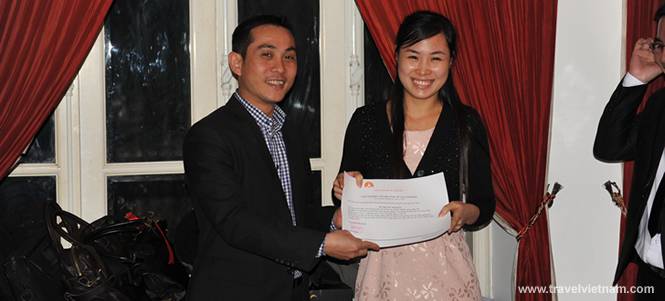 The most efficient staff of 2012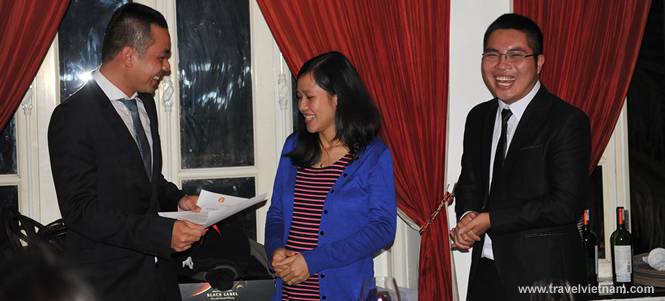 Outstanding staff of 2012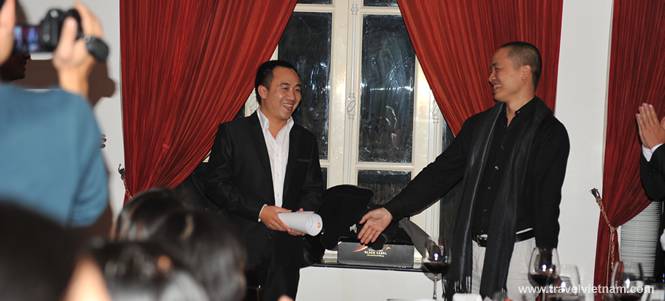 Last updated on 2021-06-21 16:46:26.