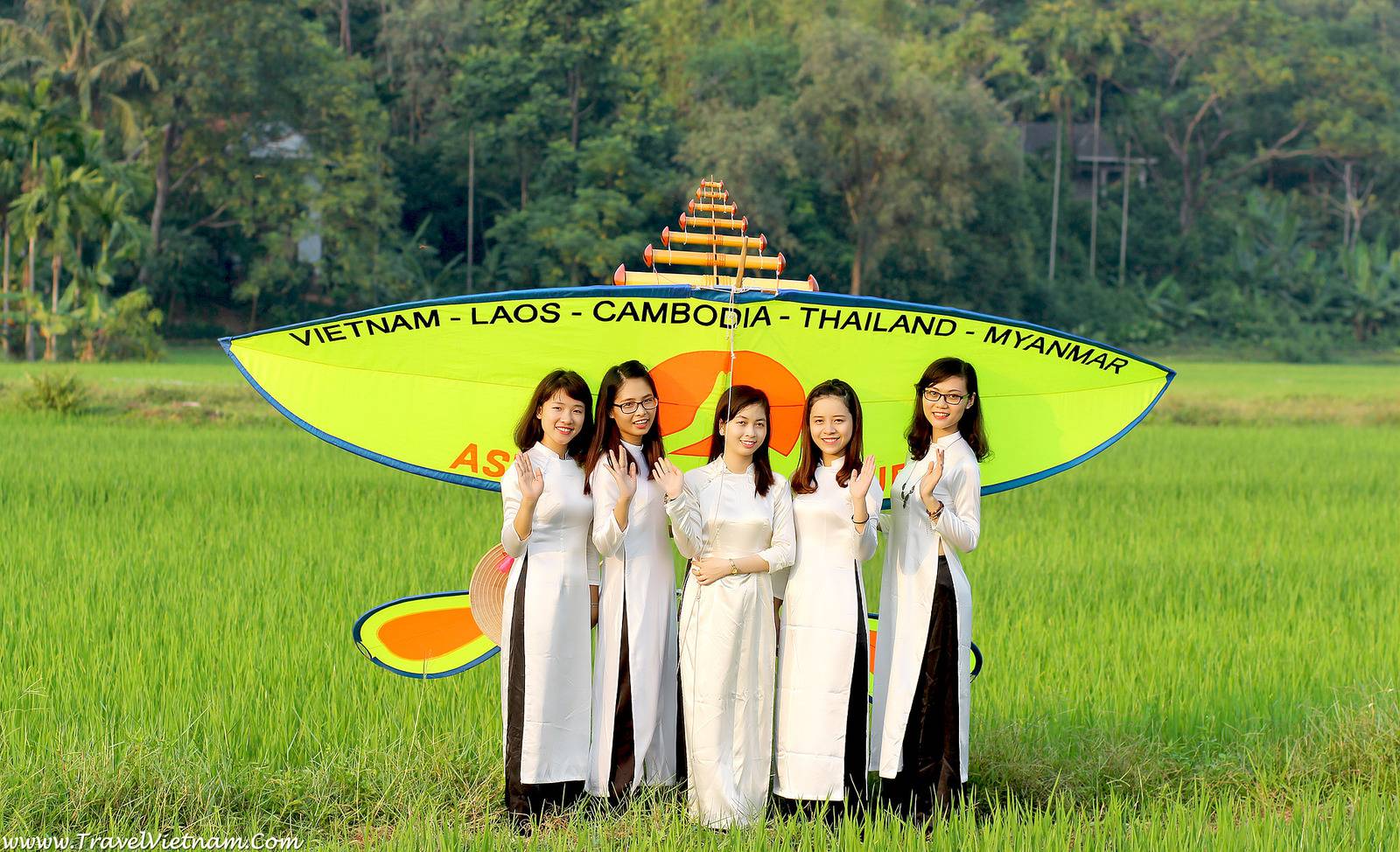 The Vietnamese flute kite (in Vietnamese: "Dieu Sao") is not well known outside Vietnam, even among kiteflyers. Today, when it is mentioned, many people shake their heads or, if they suppose some knowledge, talk vaguely about paddy fields, buffalo and strange sounds that evoke the spirits of the wind.
Have you ever seen this kite? It is Vietnamese traditional flute kite or "Dieu Sao".
"Dieu Sao" is popular in Vietnam nationwide, especially in the Red River Delta, where kite flying is seen as a sport, hobby and a religious custom. Most of the kite and flute makers are farmers. People often fly kites on rice fields or dykes in the late afternoon as the sun begins to set. If you like to experience its beautiful sound and to learn how to create such an amazing work of art on the way from Halong Bay to Hanoi or during your trip in Northern Vietnam, contact our travel consultants to organize a visit.

Don't forget Travel Vietnam, a member of Asia Travel & Leisure, now offers 2020 Summer Promotions for adventures across Indochina. All of our tours are private, customizable and flexible.
Contact information:
- Hotline: +84 982 661 133
- Email: This email address is being protected from spambots. You need JavaScript enabled to view it.
Last updated on 2021-01-27 00:02:45.