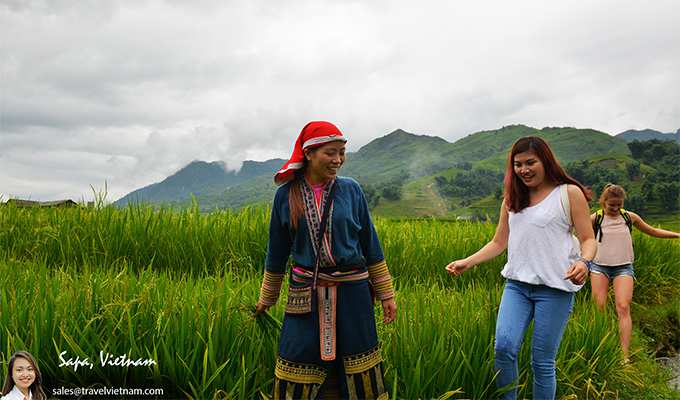 Sapa, Vietnam is one of the top attrations of this beautiful country. Sapa is best seen in the second week of September when all rice paddies turns to Gold color.
Located 315km from Hanoi, most visitors acess Sapa by driving. Sapa is 1,600 metters above sea level and surrounded by mountain ranges made Sapa very cool all year around. Whole the town lies in the shadow of Phan-Xi-Pǎng (Fansipan - 3,143m), the highest peak in the country.
This is home of dozen of hill tribes people and Black Hmong is majority, other are Dzay, Red Zao, Xa Pho and Tay... Local farming rice on terraces of the hill side and harvest just one crop a year. This is a great opportunity for photographers and visitors to Sapa hunting for the best shots.
Travel Vietnam give you some brief ideas how Sapa looks like in September.
For more information about traveling to Sapa, please contact our travel consultants for the best offers or email us to: This email address is being protected from spambots. You need JavaScript enabled to view it.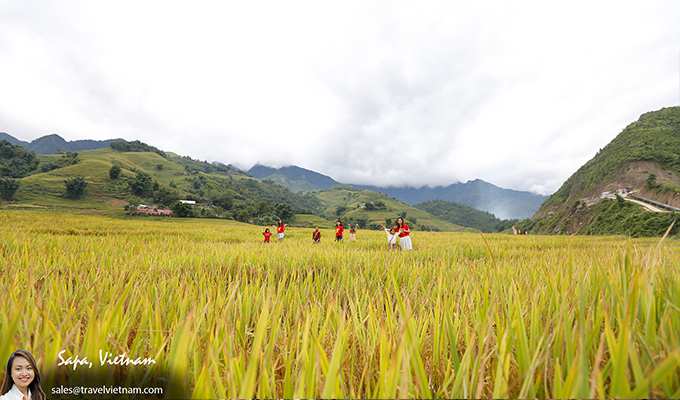 Last updated on 2021-05-01 10:16:48.