Low-cost carrier Vietjet Air will officially launch a new route connecting Hanoi and Yangon, the famous tourism city in Myanmar, on August 31, with tickets priced from only 205,000 VND (9 USD), the Vietjet announced on May 13, 2017.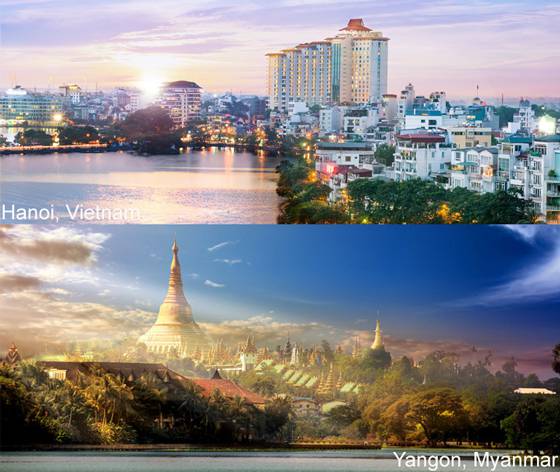 The Hanoi – Yangon route is operated on a daily basis with flight time of 1 hour 55 minutes per leg. The Hanoi – Yangon flight on Vietjet Air departs at 12h05 (local time) and arrives at 13h30 (local time), while the return leg leaves Yangon at 14h30 and touches down in Hanoi at 16h55.

This is the second Vietjet service to Myanmar, following its Ho Chi Minh City-Yangon route. With similar cultures, Vietnam and Myanmar are attracting investment for tourism and economic development. The new route is expected to impressively meet the travel demand of tourists and businessmen for the development regional integration and trade boost thanks to convenient flight time and amazing airfares.

Travel Vietnam designs some Vietnam & Myanmar packages, including Exotic Vietnam & Myanmar – 14 Days, with a regional flight from Hanoi to Yangon. You may get much better offer by traveling on Vietjet Air, please contact your travel consultants to check the availability of tickets & booking terms.
Last updated on 2021-04-19 08:57:02.