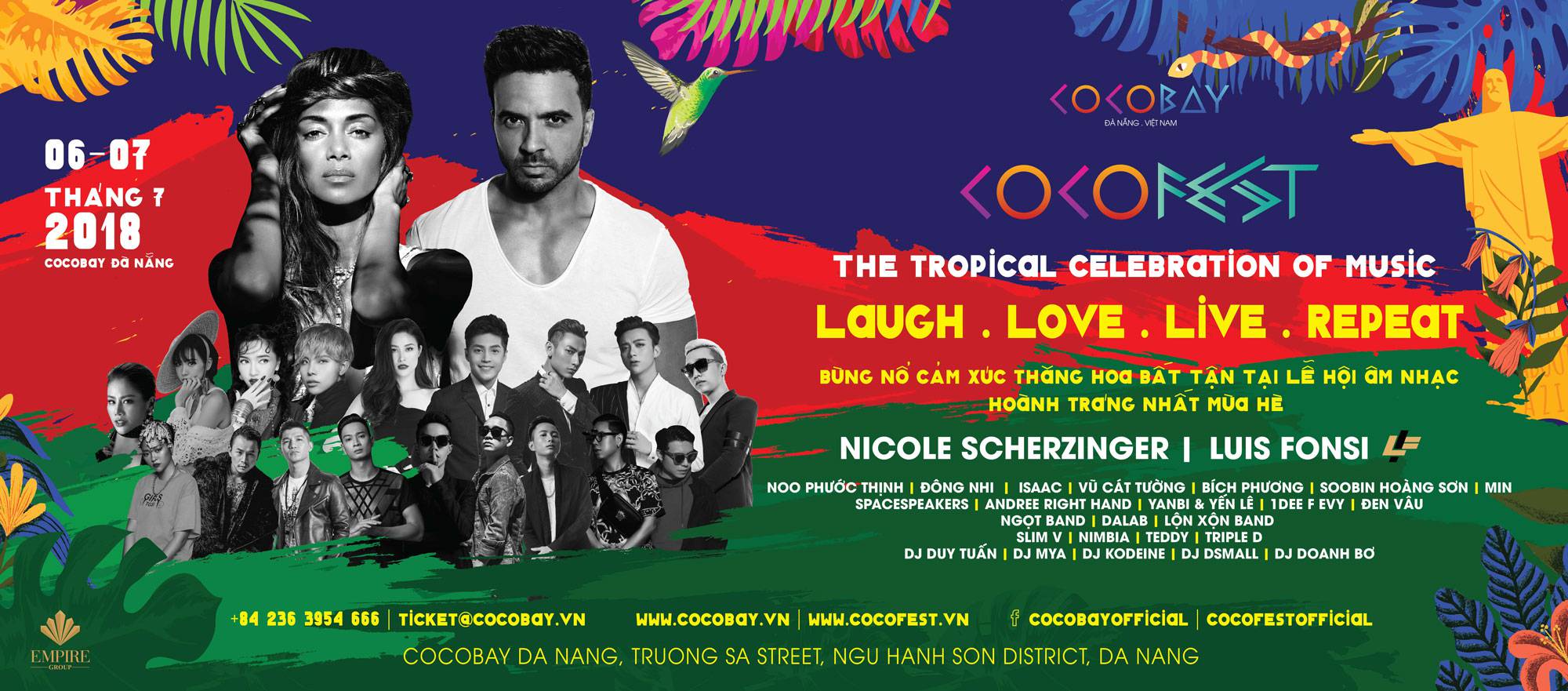 Cocofest, the most electrifying music festival, will be held in the central city of Da Nang on July 6-7. As music is the focal point, Cocofest brings together top stars in Vietnam and in the world, forming a multi-colored and enthusiastic amusement space.

With the theme "Laugh. Love. Live. Repeat", Cocofest delivers vibrant emotions alongside the participation of world-class singers and performers like Luis Fonsi, singer of the famous jams "Despacito", Nicole Scherzinger from the US, The Pussycat Dolls' lead singer, and judge on The X-Factor TV show and many others Vietnamese artists (Dong Nhi and Noo Phuoc Thinh). Cocofest 2018 will offer an unforgettable experience for music lovers and party-goers everywhere. Renowned director Viet Tu is appointed to be the event director. He said he hopes Cocofest will become a cultural symbol of Da Nang City and turn the coastal city into a destination for superstars worldwide. The event is expected to lure 30,000 participants. Creating the essence of Latin American culture, Cocofest 2018 again reassures its goal of becoming a cultural symbol of Da Nang City. This music festival aims to promote Vietnam's image to the world.

Tickets are from VND500,000 (~22 USD).



Last updated on 2021-05-12 06:34:15.
Other Arts & Shows